You've likely found yourself spending more time at home with your children recently. As fun as that may be from a family bonding perspective, it also means you're running short on things to do to keep everyone entertained. Now is the perfect time to introduce activities that are both fun and educational and encourage the whole family to spend some much-needed time outdoors.
At Camp Australia, we know what it takes to keep children entertained while honing their problem-solving skills and creativity. Here are a few easy and educational activities you can do that are sure to foster an appreciation for the environment:
1. Host a Scavenger Hunt
When toys and video games become redundant, or you can tell your children are becoming restless, turn to nature. Create a scavenger hunt in your own backyard or walking trail by listing out things to find like a circular rock, a pink flower or a bird. Your children will be using their cognitive skills by properly identifying these objects and describing them to you.
An alternative to this game is to ask your children to collect five green leaves, two twigs and four round pebbles so they are also working on their math skills. As they search for these objects, you can also explain the elements of nature and the importance of finding objects already on the ground and leaving the environment in a better state than you found it.
A slightly more advanced scavenger hunt that older children will enjoy involves riddles to solve clues. It will get the brain thinking, whilst having fun at the same time!
2. Build a Terrarium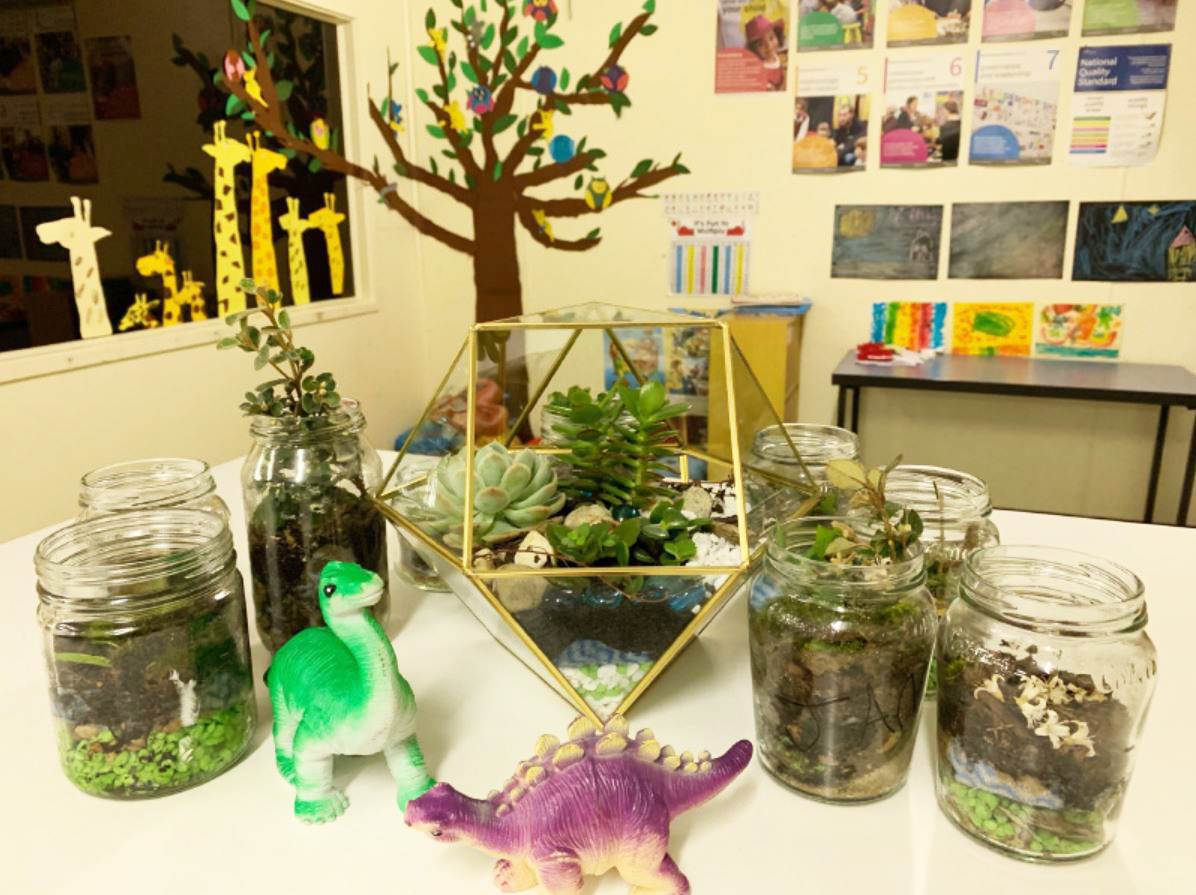 Planting a garden is a feasible activity to involve the children year-round, but it can also be very time-consuming. To teach your children skills about taking care of plants, why not have them create their own micro-environment?
A terrarium is a perfect option to educate children about all the pieces that go into creating a healthy environment and gives them the authority to look after it themselves. This project is relatively simple; all you need is a sealable glass container (even a mason jar will do) filled with soil, rocks and plants. Your children can take control of what they want to include in their terrarium and even add personal touches like figurines. By sealing the terrarium, they will see how condensation forms and plants grow. They will also be able to open the glass to maintain and take care of their project.
3. Learn about Composting
Whether your family already composts or you're new to the concept, your children can help you in your mission to reduce your waste. Have your children create a compost bin as you teach them about the benefits of composting and how the organic materials break down to create nutrient-rich soil. The best thing about this project is that it can be created on a large scale with an outdoor compost bin, or can be completed on a smaller, personal level where each child creates their own compost container for their organic food waste.
From there, your children will also take on the responsibility of composting their food and turning the soils to help the materials decompose. They will experience first-hand the composting cycle and will be able to add worms to their creation and use the rich soil in future planting projects.
4. Create Art with Nature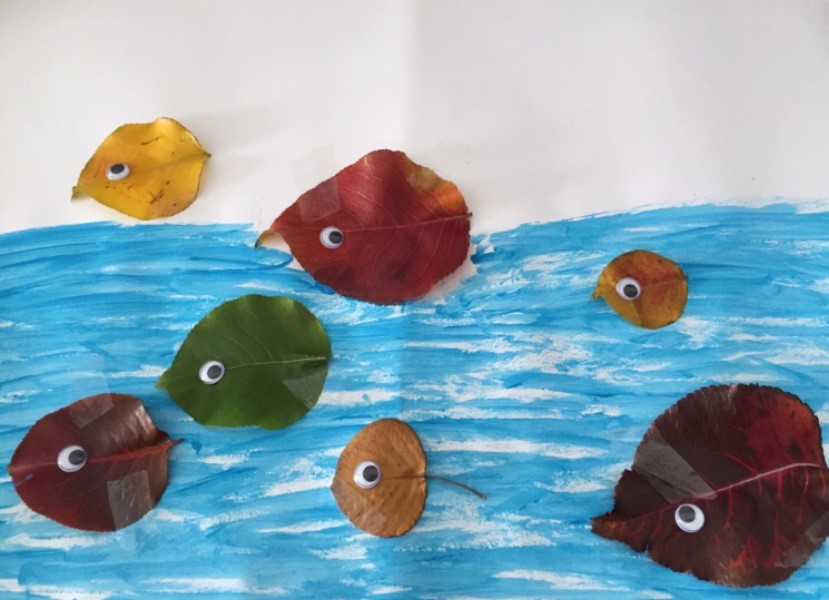 Paint, glitter and glue are the usual crafting supplies. But as fun as they are, they are also messy and expensive to continuously restock. With the temperate weather, encourage your children to head outdoors and collect supplies from nature to complete their creations. This will likely challenge their creativity and allow them to think outside the box when it comes to craft time.
Instead of painting, they can use leaves to create a collage of colour. Rocks can turn into a statue, and leaves and twigs could transform into a three-dimensional landscape on paper. As your children are collecting supplies, ask them to only choose elements like twigs and leaves that are already on the ground and teach them about the environment around them.
5. Get Messy with a Sensory Bin
Sensory bins are growing in popularity among parents because they allow children to practice their language, fine motor, science and math skills. Taking this activity outdoors makes clean-up easy and can help teach children about the environment. Simply use an empty bin or container, fill it with soil, dirt, mud and other objects you would find outside and let your child play.
Not only will they have fun seeing what they discover in the bin, but they will be able to flex their critical-thinking skills by learning about cause and effect and why they may find a worm in the dirt. This helps children get up close and personal with the environment and begins to teach them about the earth and the objects around them.
At Camp Australia, we know what it takes to engage children with fun and educational activities both indoors and out.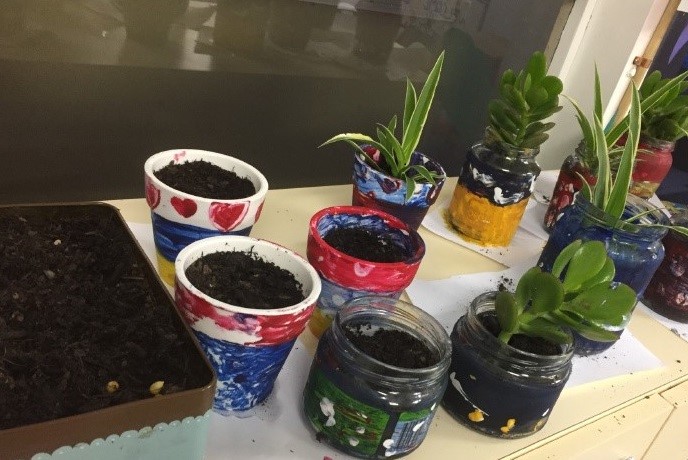 We tailor our programs to the best interests of the children at each of our services and encourage them to design and participate in activities that pique their interest and help them develop critical skills. Learning about the environment is an important part of a well-rounded education, and these hand-on projects will be fun for everyone involved. For more information on Camp Australia's programs, visit www.campaustralia.com.au.