Outside School Hours Care (OSHC) provides children with a space to socialise with friends, engage with activities of their choosing and receive support from well-trained staff. As fun as these programs are, they also help children develop essential skills outside of a school or home setting.
Leadership is just one of the virtues fostered in these environments. Children should begin honing their leadership qualities at a young age to become more independent and grow confidence in themselves and their decisions. Here are a few ways O fosters leadership skills among children.
Practice team activities
There's no class in school that teaches children about teamwork, specifically. Rather, they learn about collaboration and leadership through practical scenarios. OSHC uses games and activities like sports to build teamwork skills. Children will learn about what it means to work collaboratively with others, as well as when to step up to be a leader or step back and let other ideas be heard.
Every adult knows teamwork is a great skill, and leadership doesn't always mean taking charge. While children may hone these qualities through team sports or clubs, before and after school care offers another opportunity in a non-competitive environment to work with others toward a common goal.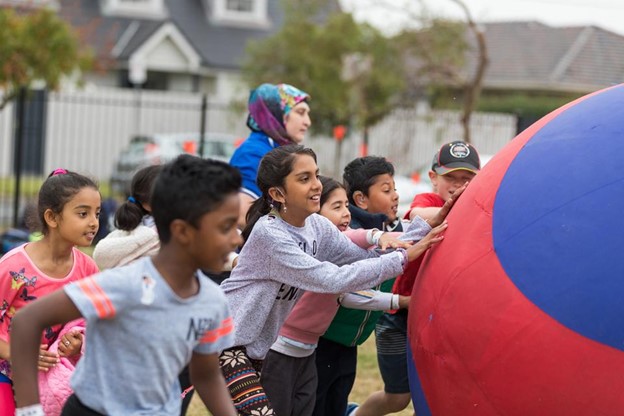 Responsibility
OSHC is not the classroom. While there is some structure in the activities children can choose from, they have input into how they spend their time and what they accomplish and what it's like to look after their belongings and themselves while still being supervised by staff. T For example, children in one of our services were recently asked by the school principal for their ideas on a new playground. Children brainstormed ideas and made concept models to present to the principal.
Becoming a leader means making your own, safe choices. While staff are there to support children, they give them the responsibility of making decisions (unlike a teacher who they need to take instruction from). In a supervised environment, children will always be safe but have the independence to make choices.
Decision-making
On the topic of making choices, decision-making is a cornerstone of leadership. It is important to children autonomy in the right way. For instance, instead of asking a young child what they would like for dinner, give them the option to choose between two meals - like chicken or wholegrain pasta. They are making their own choice, but the options are limited so no matter what they choose it is a balanced meal.
This approach to teaching children how to make their own decisions is similarly implemented in after school or holiday programs. Upon arrival at OSHC, children are given a choice between activities like arts and crafts, music or cooking. No matter which option they choose, they need to use their problem-solving abilities and communication skills to ensure they are engaging in a stimulating activity they decided on.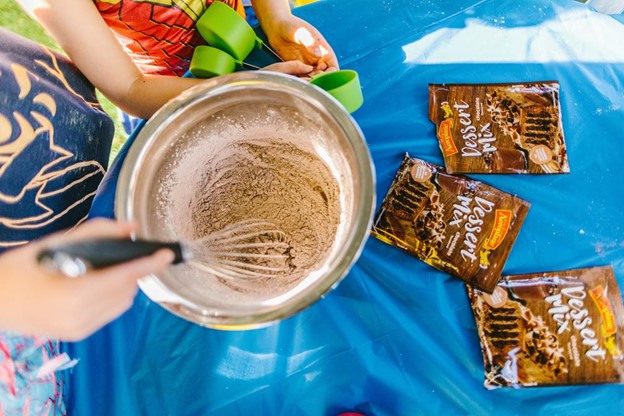 Build confidence
All these aforementioned skills honed during OSHC help children build confidence that a leader needs. Not only are they making their own decisions and having more responsibility, but they are in a space where mistakes can be made without major consequences. Staff know how to guide children to the best decision, but if they choose to do another activity that's ultimately up to them.
Furthermore, these programs help children build confidence through learning experiences. Perhaps a child wants to cook their own lunch or practice a presentation for class in front of peers. Staff can safely supervise them as they explore their interests or expand their knowledge on their own. When they want to share their skills at home or in school, they will be confident that they know what to do.
Leading by example
As you can see, the staff at Outside School Hours Care programs are skilled at helping children become leaders because they are leaders themselves. They show by example what it means to be supportive of other's interests and to provide help when needed.
These programs also give children a chance to become leaders themselves. They may help younger children with their homework or activities and share their passions with others. An engaging environment encourages everyone to help each other if they choose to do so, and many children enjoy helping others in the activities.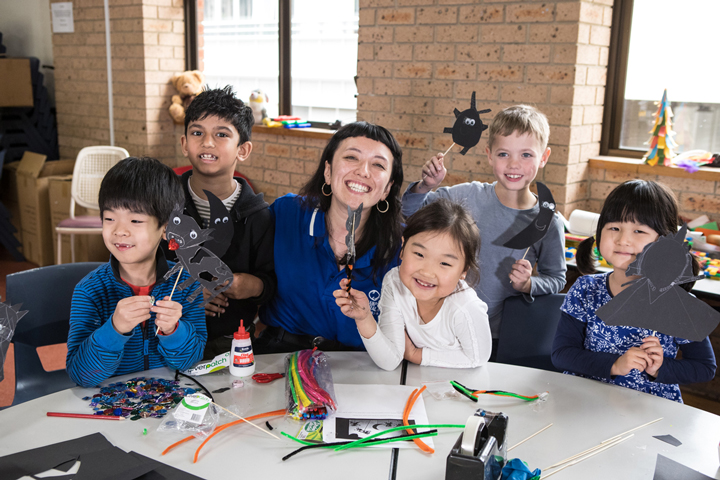 At Camp Australia, we allow children in our programs to explore their options for play every single day. We understand that sometimes the best thing you can do to help a child develop leadership skills is to provide support as they work with a team or try a new activity.
To find an OSHC program near you during the school year or over the upcoming holiday season, search for your closest Camp Australia location at a school near you.