One of the most effective ways for children to learn is by doing. Our brain learns in different ways and many children benefit from experiential learning as they are able to reflect on what they have done.
This is where STEM education comes into the equation. STEM stands for Science, Technology, Engineering and Mathematics, and plays a major role within the learning environment. There are many ways that STEM learning engages and encourages children, both at school and in outside school hours care. Let's explore the benefits of STEM education.
STEM Facilitates Learning by Experimenting
Experimenting provides a way for children to try new and different things, and to simply have a go!
STEM programs give children the confidence to experiment and find answers to their questions, and to challenge themselves. Science experiments, for example, encourage children to use different materials and methods that may be new to them. By experimenting, children learn how to improve and to make alterations to achieve desired results. Download our Science at Home Guide for some fun experiments to keep you entertained.
STEM Encourages Creativity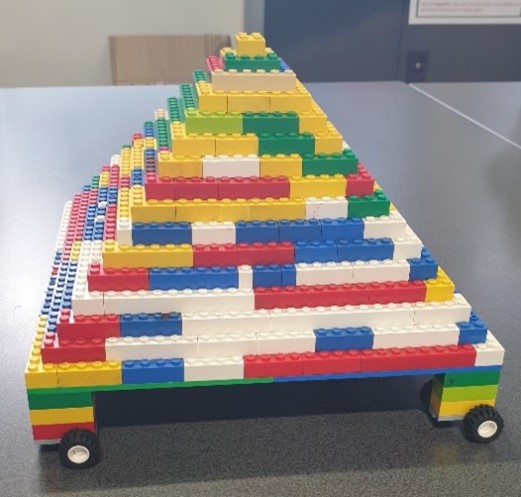 Some of the greatest modern , such as the electric vehicle, combine STEM areas. In O, STEM activities offered encourage children with various interests to exercise their creativity. As children work their way through a particular activity, they have the freedom to try new steps and incorporate what they have learnt in the classroom or through their other experiences. STEM encourages creative minds.
Some activities combine multiple STEM elements, such as the above Lego pyramid ws were utilised to conceptualise, plan and build a creation on wheels.
STEM Builds Resilience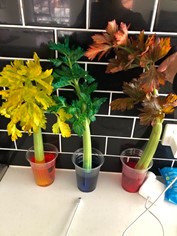 STEM encourages children to never give up. A science activity in outside school hours care taught children to be patient when observing the changing colour of celery leaves with the use of food dye. Other experiments can fail, and children know that this is perfectly normal and fine…they just need to review the reasons why and try again!
STEM Fosters Teamwork
Two heads are better than one. In outside school hours care, children work together to solve problems. They actively learn from each other and support others in different year levels.
Combining knowledge is powerful and often more fun! Working together to find solutions to problems gives children with different abilities a specific role in the activity. Collaborating with others is a valuable lifelong skill.
STEM Enhances Problem Solving
STEM programs challenge children to think and plan out their process to find a valid solution to problems that can apply in a real world context. Critical thinking is exercised and is a major part of what children learn throughout STEM activities. Applying problem solving processes is beneficial to everyday life, teaching them concepts that can be used to solve problems they may encounter.
STEM Views Change as Positive
In some ways, STEM programs give children a sense of reality by demonstrating through the process that ideas and concepts can be adapted to suit different scenarios. The process of working through a STEM activity equips children with the courage to adapt to meet the requirements and end result desired.
STEM programs that are incorporated into outside school hours care give children valuable skills that can be applied in everyday life. The learnings from STEM activities help children to develop and grow. For more information about outside school hours care programs, visit www.campaustralia.com.au.