Camp Australia is proud to have some of the best people on their team, including many women who play a major role in the growth of our business. This International Women's Day, we acknowledge all of our staff and would like to particularly share the journey of 5 of our female staff members who play a significant role within Camp Australia.
Amy – Coordinator, Alexandria Park Community School (and a Term 4 2020 winner of our quarterly reward and recognition awards)
Amy's mentor teacher in her first student teacher placement has been her biggest inspiration. She learnt from her that new opportunities support learning and growth, and she also developed the strength to face challenges with confidence.
Tell us about your career and explain some of your major achievements.

I have always had a passion for learning, and although I didn't complete high school, I wanted to continue to learn and inspire learning in others. I graduated in 2014 as a mature age student with a Bachelor of Education (Primary to Middle Years). I then completed a Certificate IV in Training and Assessment at the end of 2014.
In 2015, I joined Camp Australia as an Assistant Educator in Western Australia. I worked there for 6 months when I accepted a 6-month contract as a high school science teacher. During my teaching time, I continued to coordinate the holiday program with Camp Australia. I moved from Perth to Sydney to pursue a Bachelor of Science and also continued to work with Camp Australia as an Assistant Educator. When the Alexandria Park Community School Coordinator position was advertised, I applied and was eventually successful. I have been coordinating there for 4.5 years so far. I enjoyed my Coordinator role so much that I abandoned my studies in Science to focus on my career with Camp Australia. Instead, I completed my Diploma of Early Childhood Education and Care in 2019/2020. During my time with Camp Australia, I have helped train successful coordinators, mentored educators to be the best that they can be, received Employee of the Quarter for NSW/ACT for Term 4 2020 and formed positive relationships with families. However, the achievement that I am most proud of is developing a strong, positive and collaborative relationship with the school community.


How do you support women in your role, and more particularly through the challenges associated with COVID-19 ?

In my role as a Coordinator, I help support women by providing them the opportunity and encouragement to develop positive and fulfilling careers with Camp Australia, developing their confidence and helping them achieve their goals. I do this by providing opportunities for women to try new things, help them recognise their strengths and how to use them, provide opportunities to challenge them while providing the support they need, and acknowledging and celebrating their achievements. I also support women by providing a safe and welcoming OSHC environment for children, which allows many women to return to work to fulfill their own life goals outside of the family. The positive relationships with families I have formed and the regular communication I provide allows women to do this without stress or guilt as they know their children are safe, happy and engaging in growth.

During COVID-19, one of the biggest challenges I've seen women face is a feeling of isolation. I've created an environment of teamwork and collaboration so that women educators can feel connected and supported by others. This connection and support from others also helps to create a lower-stress environment.
Patty – Shared Services Manager, Global Support Centre (and a Term 4 2020 winner of our quarterly reward and recognition awards)
Patty finds inspiration from her team at Camp Australia and acknowledges those who have children. She admires parents who are leaders and noted their abundant levels of energy to excel in their role at work and taking care of their family at home.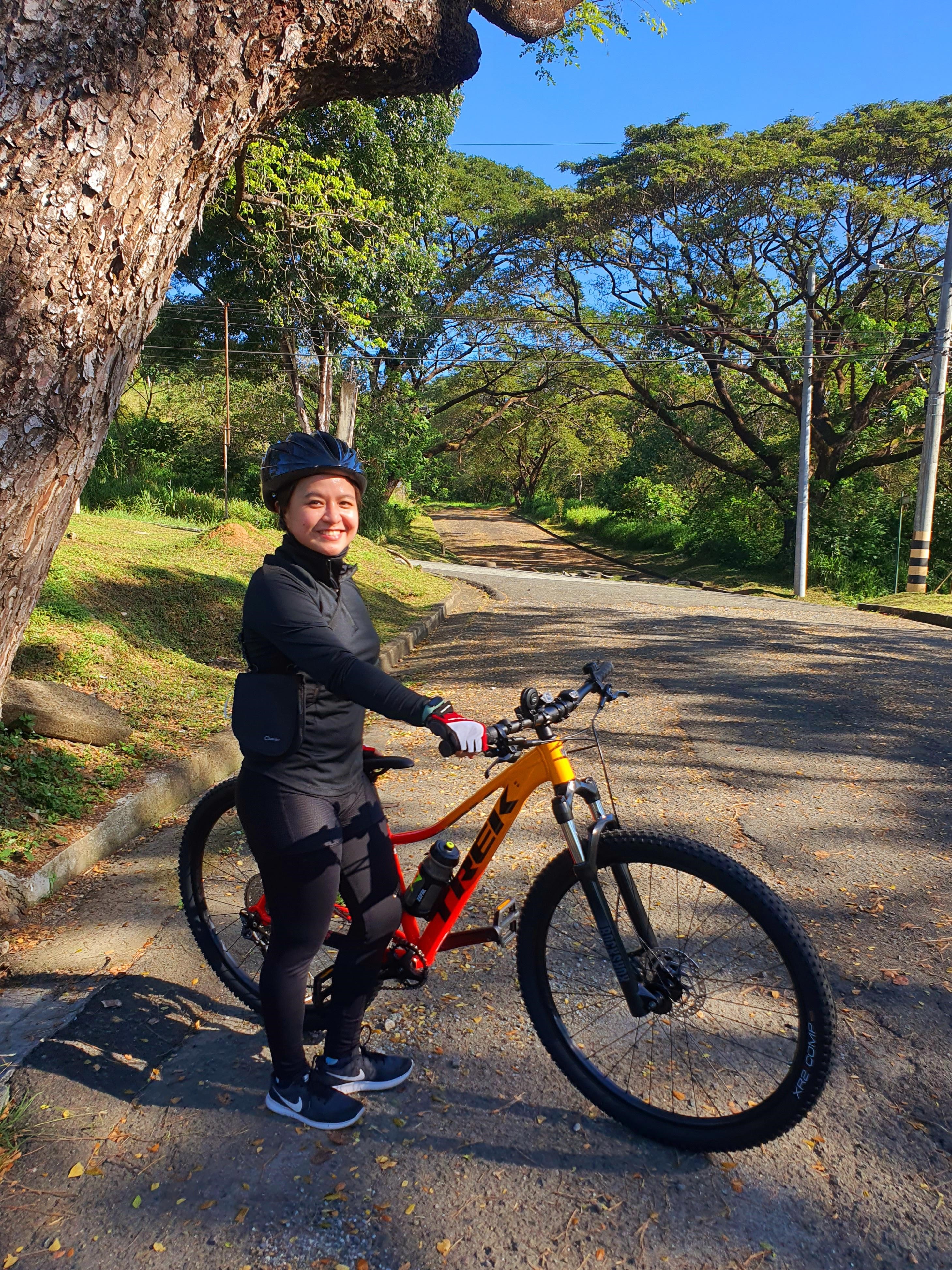 Tell us about your career and explain some of your major achievements.
I started off as a Quality Analyst 15 years ago. That was the beginning of my career in the industry, where I've assumed various roles – I was a part of the Training and Quality/Learning and Development department as a Trainer, a Senior Specialist in Human Resources, and a Team Lead managing logistics for two multinational consumer goods companies. I was an integral part of their pioneer teams, and I thoroughly enjoyed setting up quality processes, as well as spearheading projects related to training and engagement.
Prior to joining Camp Australia, I was a Team Leader in the world's largest container shipping company and took part in the migration of new accounts. Now in my 6th year with Camp Australia, I consider establishing the Training and Quality team as one of my major achievements. I trained the first few Team Support and Customer Care associates and handled major initiatives such as engagement activities, training/onboarding of new leaders, process documentation, and quality rubric creation. I have been primarily involved in the most recent undertaking in quality improvement, which has helped drive better performance within all teams and eventually paved the way for a structured and more inclusive incentives program.
How do you support women in your role, more particularly through the challenges associated with COVID-19?
I primarily support women in my role by setting high but realistic expectations for them. As a Leader of six wonderful and dedicated Team Leads in the GSC, I take pride in their achievements and the role they play within their respective teams. I never think that they would be unable to handle various responsibilities or make tough decisions for their teams; in fact, I allow them to do these because they are equally capable and hardworking as the men in our organisation. With COVID-19 making our current situation more challenging, I ensure that the women in our team are able to maintain work-life balance. Our work-from-home arrangement has been a big help in ensuring that everyone stays healthy and safe, and that they're able to fulfill their more important roles within their families – as mothers, sisters, providers. I encourage and allow them to take time off even if we're working remotely, to rest and spend quality time with their families.
Linda – Blackburn Lake Primary School (VIC) Coordinator/Rocketeers Coordinator
Linda is grateful for a supportive team, including Ankita and Luke who have helped to build an amazing service. She also acknowledges her Regional Manager, Shani for providing support and guidance and for being positive and kind.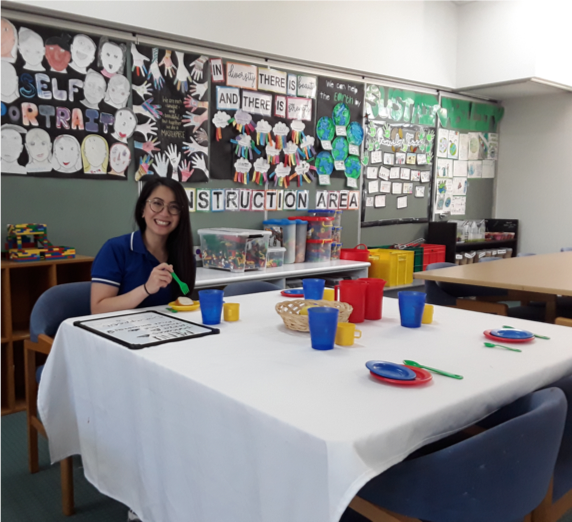 Tell us about your career and explain some of your major achievements.
During my time as a Coordinator, I feel like I have made the most of my opportunities. From showcasing the service, extending our partnership with the school, building really good relationships with the school community and parents of the school, given the opportunity to participate in Camp Australia's new rebrand photoshoots, selected to showcase our Service and program to Mamamia Magazine. I am grateful and proud of these achievements and can't wait for what else Camp Australia has in hold for me.
How do you support women in your role, and more particularly through the challenges associated with COVID-19?
I believe we not only guide children's growth but also guide our educator's growth and supporting them to be the best educators possible. To ensure I provide the best support to my educators, I encourage the team to communicate and inform each other on what our duties are, to ensure they understand the policies and protocols and to ensure I am providing support and guiding their growth in becoming the best educator they can be. During COVID-19 I ensured the service was kept clean and we followed all hygiene practices to keep the children, staff and the community safe. During this time, I kept in regular contact with my team members to check if they were doing well physically and mentally, providing them with the best care possible. As educators we always ensure our children have the best care but to provide the best care, we need to make sure that we are taking care of ourselves and the other educators.
I believe I support educators in my role by listening and providing support through my experience. I think as educators it's important that we listen and share our opinions and ideas. We all have different experiences and learn from each other. There is not one way that works, and we need to, as educators, share these to build our knowledge when working with children and support each other.
Tabitha– General Manager (VIC East)
Tabitha is inspired by her team, who shows strength and is adaptable – her team is what drives and inspires her and she loves how their approach allows them to be the best women they can be. She also acknowledges those she has worked with, including Chelsea and Michael for believing in her and being tremendous mentors. Tabitha's favourite quotes include:
"I wouldn't ask anyone to do anything I wouldn't do myself" Indra Nooyi
"Define success on your own terms, achieve it by your own rules, and build a life you're proud to live" Anne Sweeny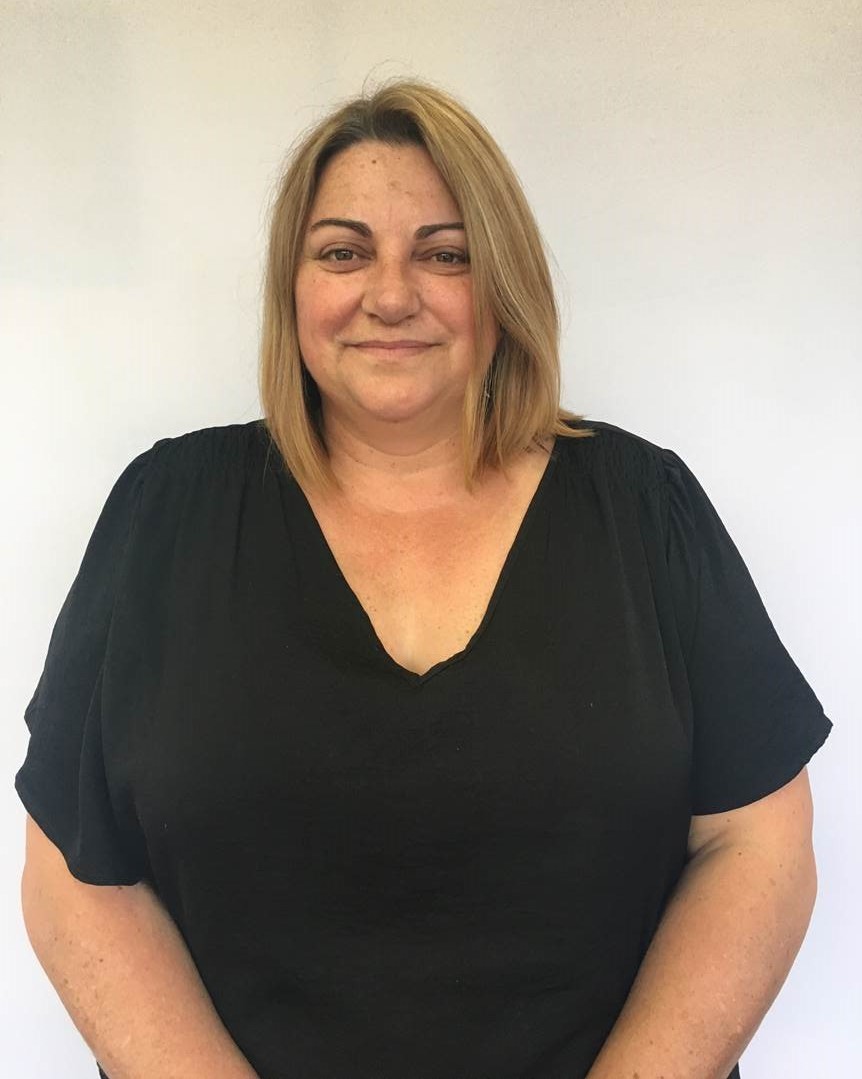 Tell us about your career and explain some of your major achievements.
I was very lucky to start working in the OSHC industry 23 years ago as a casual assistant and worked my way up to the Coordinator role in a school-based program. In 2008 I started with Camp Australia and moved from a small program through to a Regional Manager role.
After 2 years, I was placed on the Operations Manager pathway. Throughout this time, I learnt as much as I could about the business and knew I wanted to lead a successful team of my own. Six months later I became the third Victorian Operations Manager looking after the Vic East area.
When Camp Australia decided to introduce the new General Manager roles, I confidently applied for the new General Managers role and was really excited to be appointed the Vic East GM role. I'm excited for the future. I know have proved to myself that I'm strong, have a voice and work with amazing inspiring women every day.
How do you support women in your role, more particularly through the challenges associated with COVID-19?
I'm fortunate to have a team of amazing women. I enjoy leading my team by encouraging them to think outside the box, bringing all ideas to the table and be honest in everything we do. I try to encourage them to come up with solutions, but also be open and unafraid to ask the difficult questions. I continue to ensure the whole team understand having a work/life balance and ensure they know they all have a voice, and it should be heard.
Hanila – Software Tester (IT)
Hanila learns something from every person she meets. She believes that everyone has at least one good quality that people can learn from. She learns something from her children – "They remind me that that there is no success if we lose the child in us. Wherever we are, execute the life with the same joy and energy that they show that will yield good results by default."
Tell us about your career and explain some of your major achievements.
I started my career when I was 18 as a test associate. In the very early days itself, I could see the impact that a good testing process can make to the final product. Since then, I have been striving to improve my testing every day to help the final product to look better. This is my 13th year in the testing field and I still start my day with the same enthusiasm that I had on day 1. I had a good number of recognitions and rewards throughout my career but the most valuable thing that I cherish to date is, my team's satisfaction with my work.
How do you support women in your role, more particularly through the challenges associated with COVID-19?
Being a mother and working is not a small challenge. Given that the COVID-19 season forced most of us to wear teacher hats, it demanded immense patience to close a day with a smile. To handle the workload, one should be at total ease within themselves. I achieved this by following my interests. I started learning music and swimming and I advise the same to anyone. Look after yourself first, make sure you enjoy everything you do and the rest will fall into place.
The women leading some of our teams within Camp Australia show tremendous dedication, resilience and motivation to make a lasting impact to guide and inspire their colleagues. We hope you have enjoyed hearing about their journey and found some inspiration from them on International Women's Day. To learn more about Camp Australia, visit www.campaustralia.com.au.