Hand washing plays an important part of our routine, especially when it comes to COVID-19 precautions. There's a fun way to ensure that children understand how vital it is that they practise good hand hygiene. This simple, fascinating trick has been developed by using everyday household items - soap, pepper and water.
A weekend or after school activity for children at home is an experiment that demonstrates the importance of washing your hands with soap. You'll be able to see how it works, whilst keeping children busy at the same time!
You will need:
Plate
Water
Dish Soap
Pepper
Instructions:
Pour water onto your plate. Wait for the water to calm, and then shake some pepper into the water.
Pepper will represent a virus in this experiment.
Take your finger and stick it into the water and pepper. Notice how the pepper sticks to your finger.
Now either wash your hands or put soap onto your finger then put your finger back into the plate. Watch how the pepper moves to the side of the plate quickly.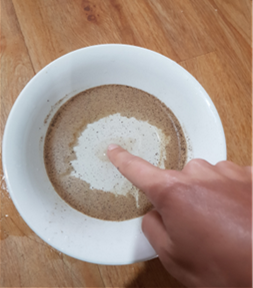 The Science Behind It
Water molecules like to cling to each other; because of this it creates surface tension. The surface tension allows it to resist other outside forces.
Pepper is not attracted to water, which will allow the pepper to float on top of the surface of the water due to the surface tension.
When you stick your finger in it that isn't clean, the pepper sticks to your hand. When you use soap, it quickly moves away. This is because soaps are meant to break the surface tension so that it can clean an object.
This makes the water molecules carry the pepper with them as the tension is broken. This is why it's important to use soap and water to wash your hands. It will make the viruses want to move away.
If you're wondering how to decide what to do after school or on weekends, this experiment is the ideal solution for the budding scientist. Children have been learning the importance of good hand hygiene but showing them exactly how it works will keep them entertained.
This is one of the many activities that our dedicated programmers at Holiday Club have developed for kids who are in primary school. For more fun activities, head over to this article or download the complete Science at home guide.
Camp Australia develops fun and engaging activities tailored to the children attending. They may be interested in certain activities and our educators will encourage participation so that everyone has the opportunity to learn and develop. Science activities at OSHC allow children to experiment and learn new things, but always in fun ways. To find a location near you, please visit https://www.campaustralia.com.au/families.