The internet is a powerful information source. Searching online is generally the number one go-to when we want to find an answer to something. Be honest, how many times have you ever needed to 'Google it'? The internet not only advances our learning, and that of children, but it keeps all ages entertained and connected. There are ways to keep children safe online and it all starts with educating them.
There's a plethora of content available online, good and bad; useful and not so useful. As a parent, do you ever worry that your child is exposed to something inappropriate? How can you be sure that your child is aware of the good and the bad of the internet? Tuesday 9th February 2021 marks Safer Internet Day so let's explore conversations that can take place to ultimately keep children safe online.
Starting Conversations at a Young Age
Talking openly to your child at a young age about online safety creates good habits for life. Frequent reminders will reinforce the importance of keeping safe online.
It's never too early to talk to your child about online safety. Let's face it, children can learn how to access mum and dad's phone before they learn to walk!
Schools will often hold information sessions for parents, and children sign an acceptable use of technology agreement to ensure that they are aware of the dangers that can exist online. In Outside School Hours Care, our educators can facilitate discussion with children so they can share their online experiences.
Helping Children to Thrive in the Online World
Martine Oglethorpe, from The Modern Parent, is an online safety expert and author. Martine recently wrote an article for us about what parents can do to help their child to thrive in an online world. She also provides additional tips to help children enjoy positive online experiences:
"Letting our children know that we are there for them should something go wrong online is one of the greatest ways we can prevent real harm and also give them the confidence to engage in positive interactions online. We need therefore, to be careful not to treat technology as "the bad guy" and something we are constantly wanting to block and ban and shut down, whenever we are talking to children. Whilst it can sometimes be frustrating to parent in this space, it is a world that we have handed to our children and the only world they know. We therefore need to do what we can to keep up with ways they are using the technology, but also to let them know we understand there will be challenges and we want them to be able to seek out help when those challenges arise. Having more conversations and less lectures with children will give them that confidence and will help them to think in critical ways whenever they go online. Our goal should be to help them get better at managing their own time and wellbeing as they continue to grow up in a digital world, and our support, guidance and perspective can help them do that."
You can read more in Martine's book, The Modern Parent: Raising a Great Kid in the Digital World, which has over 132 questions that parents can ask of themselves and also question starters you can ask of your child. At the end of each chapter, questions are there so you can actively do something after reading the chapter and therefore shows the string focus on connection and conversation.
The Freedom Factor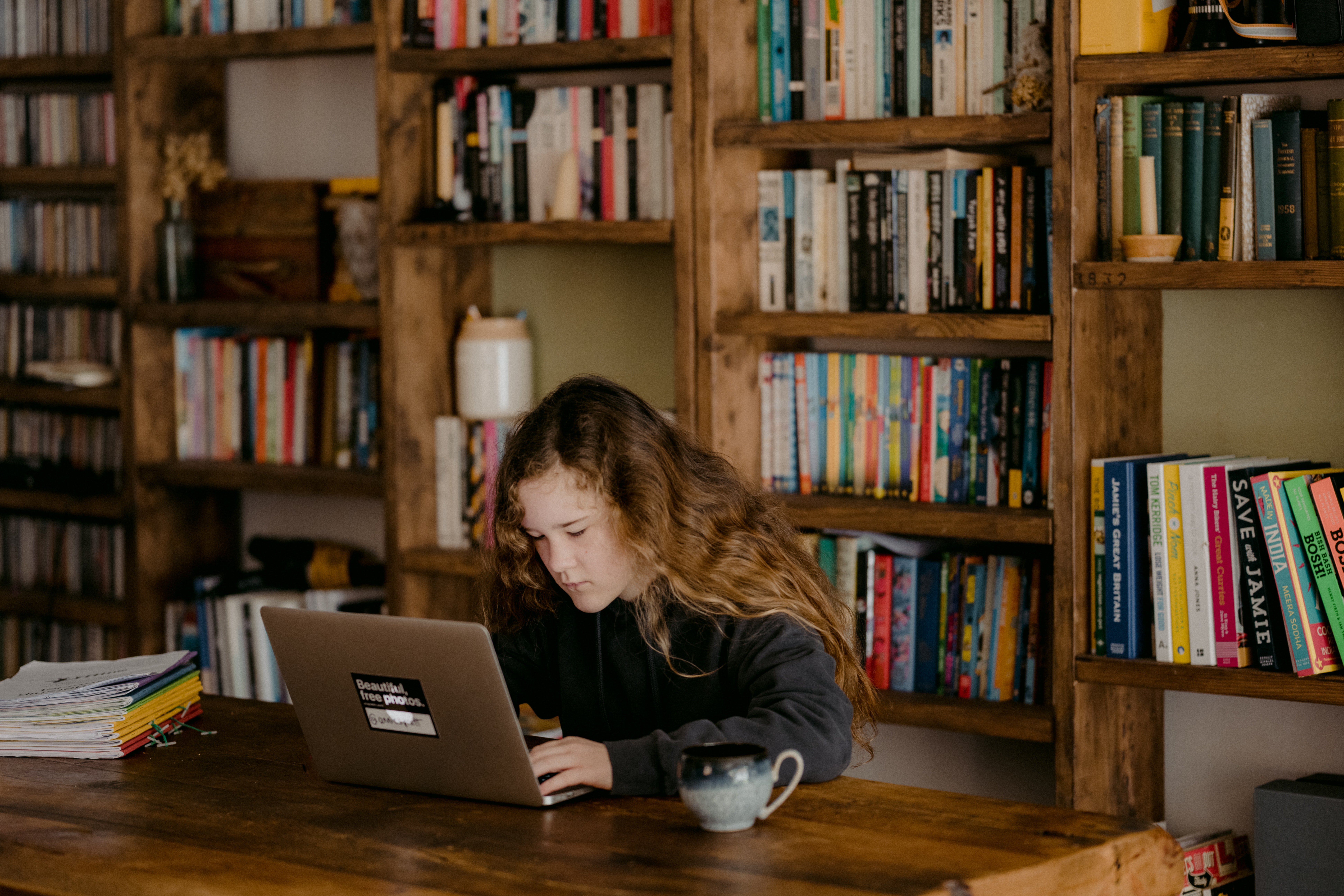 Children like to explore. They want to keep up to date with what's happening online; after all, their friends talk frequently at school about the latest YouTuber. As a parent, you may think that this is reducing their brain cells, but children are fascinated by this!
Being able to explore content online gives children a sense of independence, something that is important for their personal development.
But a balance is needed and children need to understand that having access to the internet is a privilege, not a right. Each family has different needs, and agreements can be downloaded online that allows both parents and their children to be satisfied and safe when it comes to online activity at home. Explain to your child that using the internet comes with great responsibility and an agreement is in place to keep everyone safe.
Issues that Exist in an Online Environment
Giving your child the right amount of freedom needs to be balanced with the many issues that can arise online. Understand how your child spends their time online and be aware of potential issues.
Online bullying is one of the first issues that children will learn about in primary school. Children need to be confident that they are not alone if a negative online experience occurs. The number one rule, if you are bullied online, is to speak up, tell a trusted adult, such as a parent or teacher, so that the course of action can take effect immediately. No one should tolerate online bullying. Workshop with your child on how to manage situations that may arise online.
Being respectful is something that should be automatic when online. Respectful behaviour can include thinking about your actions online, including the potential consequences if someone sees or receives information that is offensive or inappropriate. Remember, sometimes written content can be easily misconstrued, so when communicating, it is important not to disrespect the receiver or your audience (direct or indirect).
Other issues can arise online, and it would be beneficial for parents to be aware of these too, especially with advances in technology.
The online world is here to stay and educating your child can help to keep them safe. For more information about how to ensure your child's online experience is positive, visit https://www.esafety.gov.au/about-us/events/safer-internet-day-2021 or https://www.campaustralia.com.au/blog/how-parents-can-help-children-thrive-in-a-digital-world.