Before we all know it, the school holidays will conclude, and the new school year will commence. Stepping foot into a new year at primary school is a major event. Children can experience a mixed bag of emotions, from apprehension through to excitement. As a parent, how can you guide your child through the change from summer holiday fun to classroom concentration? Let's explore some ways to help your child settle into the new school year.
Ask Questions to Ease Your Mind
As a parent, you probably have as many questions as your child does, particularly if this is the first year of primary school for your family. Ask your school questions to clarify what you've heard during orientation, information sessions and of course, from other parents attending the same school. Most often, it's better to have your queries answered so that you're better prepared to help your child with the transition process.
Get Familiar with a New School Routine
A new school routine is bound to be put in place when primary school commences.
Rising earlier in the morning may set to be a challenge for young children, so getting them use to waking up a tad earlier in the weeks prior will help them when the school term starts. Sleep routines may need to change to allow for the extra concentration required at school.
Preparing school lunchboxes five days a week will require some extra time the night before or the morning of school days. Giving your child the freedom to help with packing their own lunch will give them the responsibility and satisfaction – you could ask them to prepare their own snacks so that they feel involved in the process.
Understand Your Child's Needs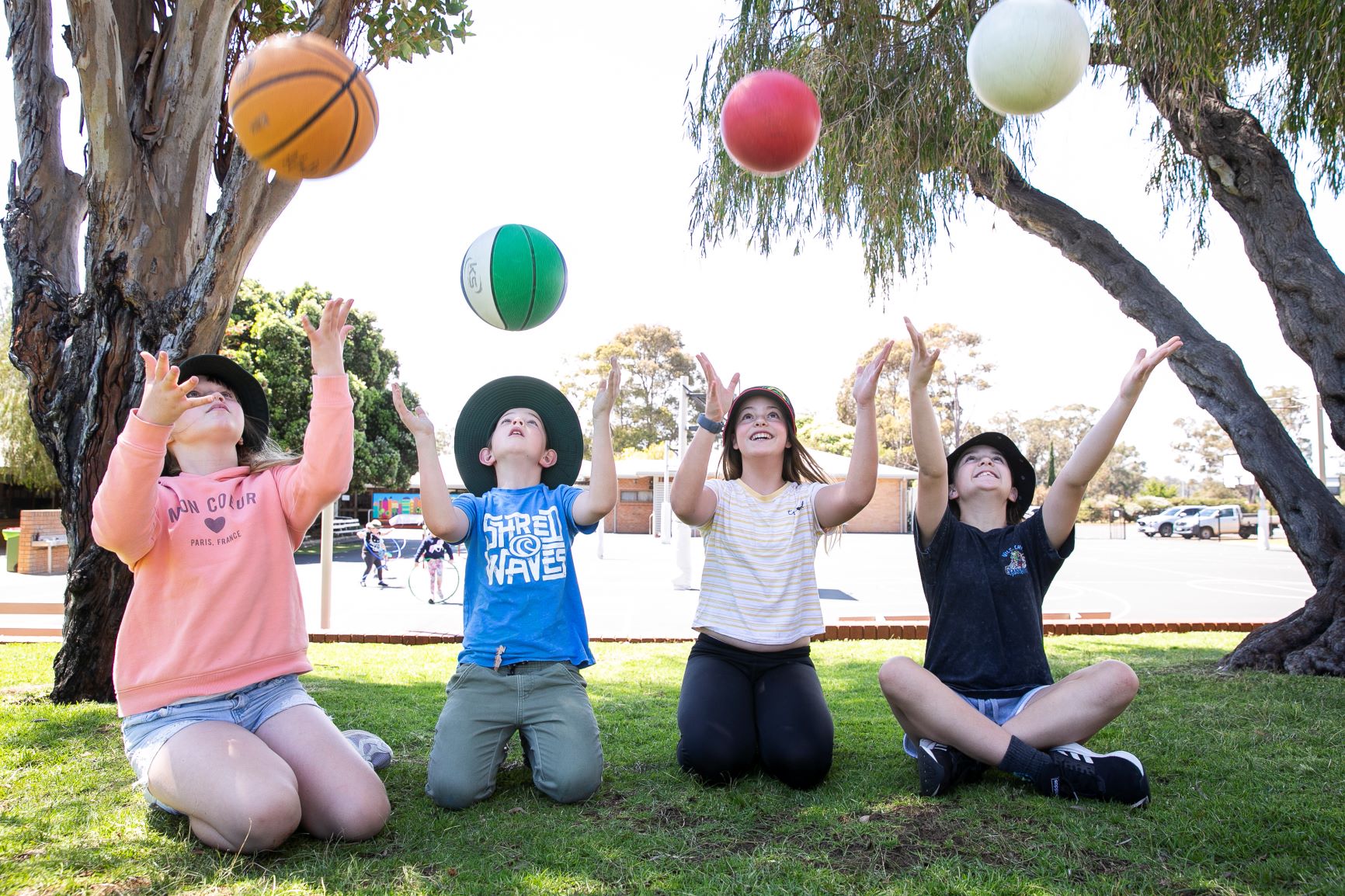 Understanding the behaviours that your child displays can help you to understand how your child is feeling. Knowing the triggers that can affect your child puts you in the perfect position to help them with the transition phase into primary school. The concerns that your child may have can be managed early on. If your child feels anxious in new crowds, it's a good idea to organise play dates in the summer school holidays and talk about how you (or your child's sibling) has dealt with this. Sometimes, knowing that someone else has felt the same and has overcome their fears, is comforting for children.
Register with Camp Australia
Registering with Camp Australia takes approximately 10-15 minutes and allows you to manage bookings when registered via our Parent Portal online or by downloading our Parent Portal app.
Throughout the registration process, you will be able to advise us of any medical requirements and upload medical forms, including allergy and anaphylaxis action plans. If you wish to discuss medical requirements further, please email Customer Care via [email protected], call 1300 105 343 or speak with your Camp Australia service your school directly.
At Camp Australia, we know how important it is to familiarise children with school life from day one. Rest assured that schools have a transition phase, and our service is designed to align with the new school routines. We wish all families a smooth transition into primary school and cannot wait to introduce Outside School Hours Care to children!
Holiday Club is the perfect way to transition your child into school by giving them a taste of their new school environment and routine, plus gives children the opportunity to explore friendships. Registering an account with Camp Australia in advance will allow you to book a session when it's convenient for your family. Our friendly coordinators and educators are also happy to answer your questions when you're in service.