Many will agree that the benefits of physical activity are substantial for children. For anyone, being physically active strengthens the bones, heart and lungs, plus also improves coordination, flexibility, balance and posture. The mental benefits of physical activity for children, however, are something that we must all be conscious of.
The Impact of COVID-19 – What the Research Shows
In December 2020, we surveyed our families and partner schools to see what the real impact was on children during the 2020 school year.
Our survey results highlighted that, unsurprisingly, increased amounts of time was spent in front of a screen. Families (88%) noticed this at home and schools (96%) also indicated via our survey that this was observed when school was back onsite. Both parents (80%) and schools (93%) also felt that children were impacted by feeling disconnected from friendship groups and family. The survey showed that 69% of parents and 90% of school principals felt that children had decreased wellbeing during 2020.
In addition, VicHealth conducted two surveys to compare the impact on the wellbeing of Victorians during the lockdown periods in 2020. Survey results were comparable to that of our own survey. VicHealth reported that children were less physically active during the second lockdown period and that in general, people felt socially disconnected. Moreover, there were certainly some limitations to staying active, with distance from home rules in place.
Physical Activity Replaced with a more Sedentary Lifestyle
When children were schooling from home, they automatically missed out on playing with their friends. This meant less time in the playground. And more time sitting.
Sporting clubs faced lengthy periods at a standstill. Children (and their parents) faced the unwelcome reality of cancelled sports, not knowing when children could return. This meant no weekly training or competition. And, again, more time sitting. There is also a trend in older children spending less time on physical activity and increased time on sedentary screen-based activities.
With less sport for children, they turned to screens for two main reasons - entertainment and to connect with their friends.
Strong Focus on Physical Activity in Schools
Did you know that primary schools are mandated to deliver minimum sport and physical education requirements? For example, the Department of Education and Training Victoria has set schools to conduct between 20 minutes and 30 minutes of physical education for Prep to Year 3 students. Children in Years 4 to 6 should complete 90 minutes of physical education per week, in addition to 90 minutes of sport per week.
In health and physical education, children gain an understanding of the benefits of remaining physically active and learn how to make choices that are good for their overall health and wellbeing.
Support to Reinforce the Importance of Physical Activity for Children
During COVID-19, many schools provided resources to encourage children to be physically active. School Sports Victoria also provide a range of resources and virtual challenges that schools could provide their families with. Rayoni Nelson, CEO at School Sport Victoria states, "We need to break the habit of sedentary behaviour and balance screen time with being active."
Dr Rachael Whittle from the Victorian Curriculum and Assessment Authority advises that the Department of Education and Training Victoria aims to increase the number of children doing physical activity for an hour each day for five days a week by 20% by 2025 as part of the Education State targets.
Being physically active is for everyone, and at all times. Children are provided with opportunities to move more and sit less throughout the school day as part of an initiative with Deakin University and the Institute for Physical Activity and Nutrition.
The Victorian government is also injecting funds to support active schools. Schools can apply for grants and some children in lower income families can be eligible for the 'Get Active Kids' Voucher Program.
Physical Activity Recognised as Beneficial for Mental Wellbeing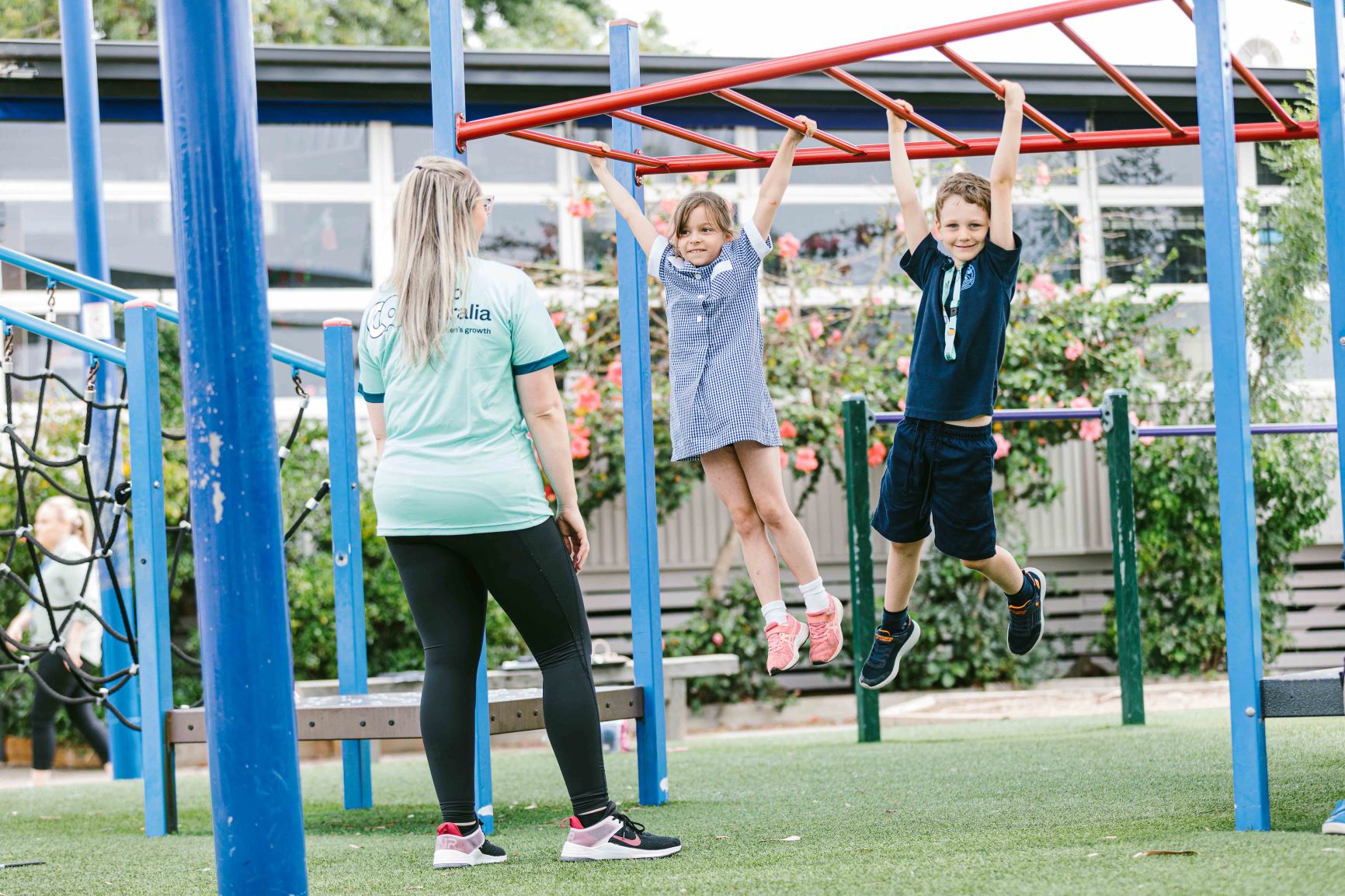 Being physically active is good for overall wellbeing, including mental health.
For children, physical activity provides an avenue to burn off some energy, meet new friends and enjoy friendly competition. Sport is a good way to be physically active and is a key area that develops self-confidence in children.
It's no wonder why teachers were incorporating sport and movement into their daily class routines during lockdown. They knew that children needed to be physically active for both physical and mental wellbeing.
National Handball Championships to Encourage Physical Activity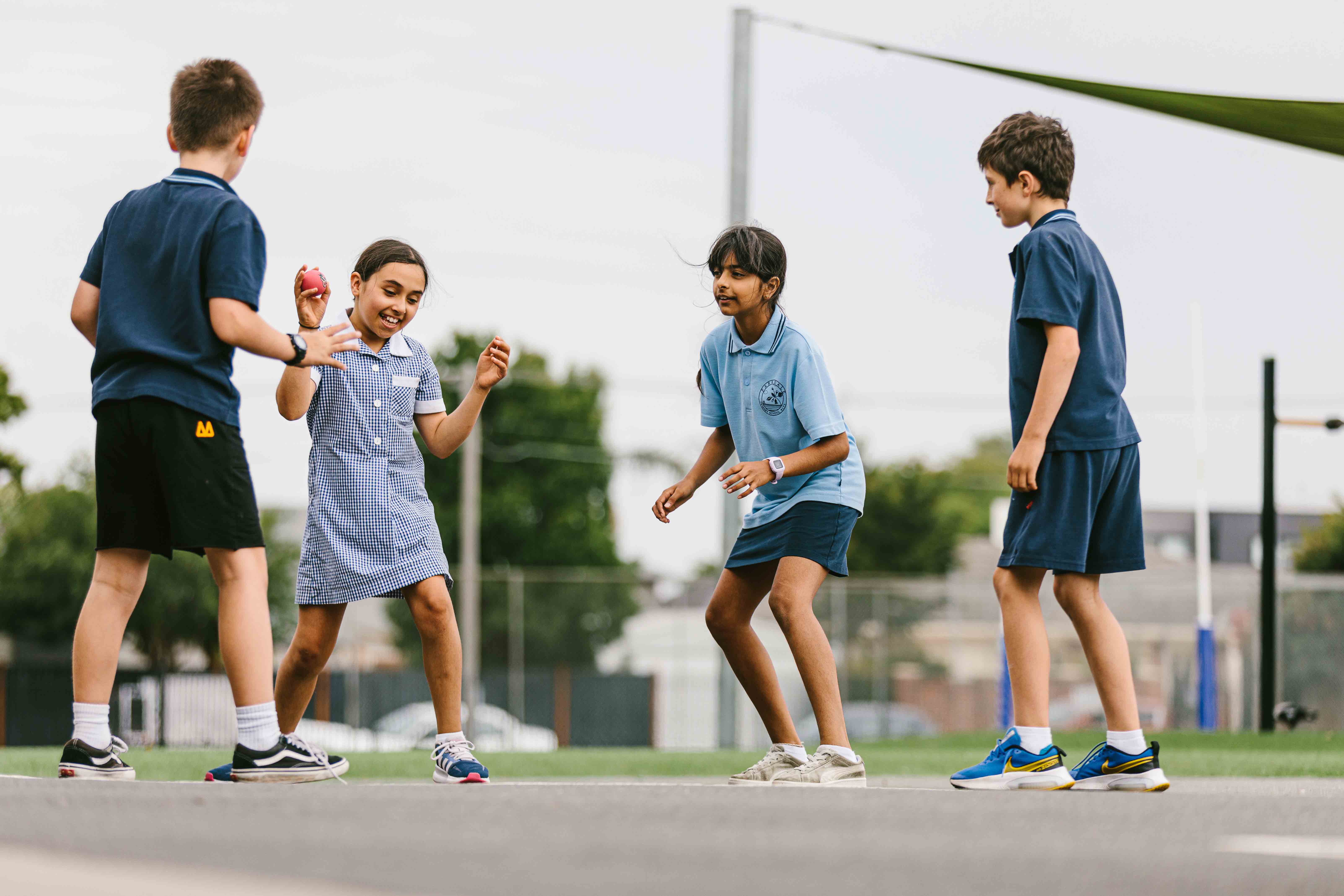 In Outside School Hours Care, we have the opportunity to make a difference and support children with what they need. In Your OSHC, children are encouraged to try different activities, many of which involve physical activity. In Rocketeers, we have various activities that involve physical activity, including Bubble Soccer, the Wellness Retreat and the Rainbow Race.
To get children moving and excited about participating in physical activity with their peers again, we are hosting the biggest ever National Handball Championships.
The championships will be held across over 550 schools. Children will be given the time to practice their handball skills, partake in service competitions, and perhaps reach the Regional Championships. The winner of every OSHC and Rocketeers service receives an invitation to the limited regional events.
Championship dates:
8th – 19th March: Your OSHC training weeks in After School Care
22nd – 26th March: Your OSHC Service Championships in After School Care
Autumn Holidays: Rocketeers - additional qualifying tournaments, dates coming soon…
2nd May: The National Handball Regional Championships.
Some great prizes are on offer for the winners, and schools will have a chance to get involved too.
For more information, please visit https://www.campaustralia.com.au/handball.