Rocketeers - Free Merchandise Pack

Welcome to Rocketeers, where every season is a new mission and every day is a new adventure.
Mission: Launch is our very first mission and to celebrate, we are giving every child who attends a Rocketeers session – a FREE merchandise pack!
What do I get?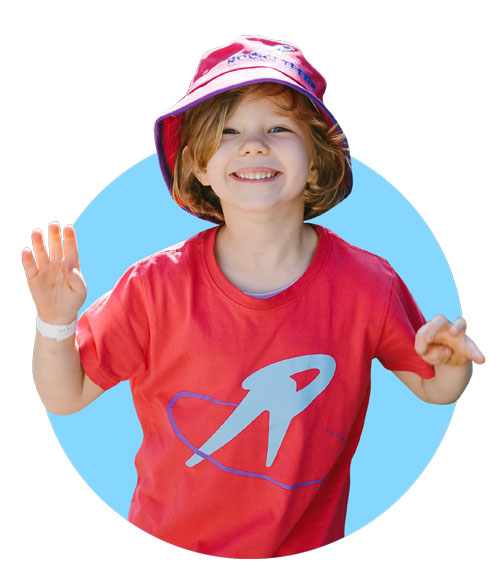 Rocketeers T-Shirt
Rock out in style with our awesome Rocketeers T-shirt. Not only will your child look cool, it's really handy to wear on excursions so that your child can easily spot their friends!
Rocketeers Mission: Launch Patch
Iron this cool patch onto your child's new Rocketeers T-shirt to show everyone that they were there for the very first mission!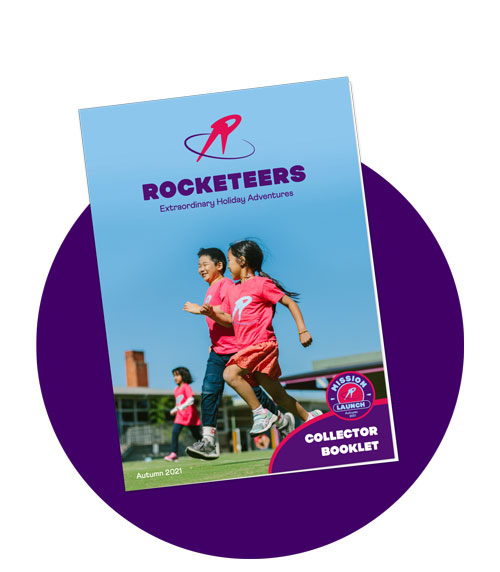 Rocketeers Activity Booklet
Filled with fun activities, the Rocketeers booklet is a great way for your child to take home the fun to share with their family!
How does it work?
Book into any Rocketeers session this Autumn.


When your child attends, our Educators will hand your child their awesome merchandise pack. It's that easy.

Please note:
We've ordered more than enough merchandise packs so that everyone can get one, but they're still subject to availability. If your child hasn't received one, speak with your local Rocketeers crew members.
We've ordered plenty of each size T-shirt, but these are also subject to availability. We'll do our best to get your child the size of T-shirt that best fits them, or at least the nearest available size.
There's one merchandise pack per child for the whole season.
Terms and Conditions:
Every child who attends Rocketeers in our Mission: Launch season (Autumn 2021) will receive one merchandise pack in total – subject to availability.
These merchandise packs are subject to availability and will be distributed by your Rocketeers team at your service.
Where possible, we will try to offer your child's preferred size of T-shirt, however this is also subject to availability.