As the seasons change throughout the year, so does the fresh produce we find filling our supermarket shelves, grocery stores and farmers' markets.
During summer, our shelves fill up with berries and tropical fruit like mangos and pineapple (arguably, some of the best fruits!). Come wintertime, we see our shelves chock full of mandarins and oranges. These fruits are high in vitamin C and support a healthy immune system.
The reason why we see different fruits and vegetables in our supermarkets at different times of the year is because all fruits and vegetables found across the world have seasonal preferences for how they grow! Each fruit and vegetable require certain temperatures, soil conditions, and sunlight to grow effectively, and it's these changes throughout the year that means the fruits or vegetables we grow mature and ripen across the seasons.
Use this guide to help you and your family eat seasonally this year!
What is seasonal eating?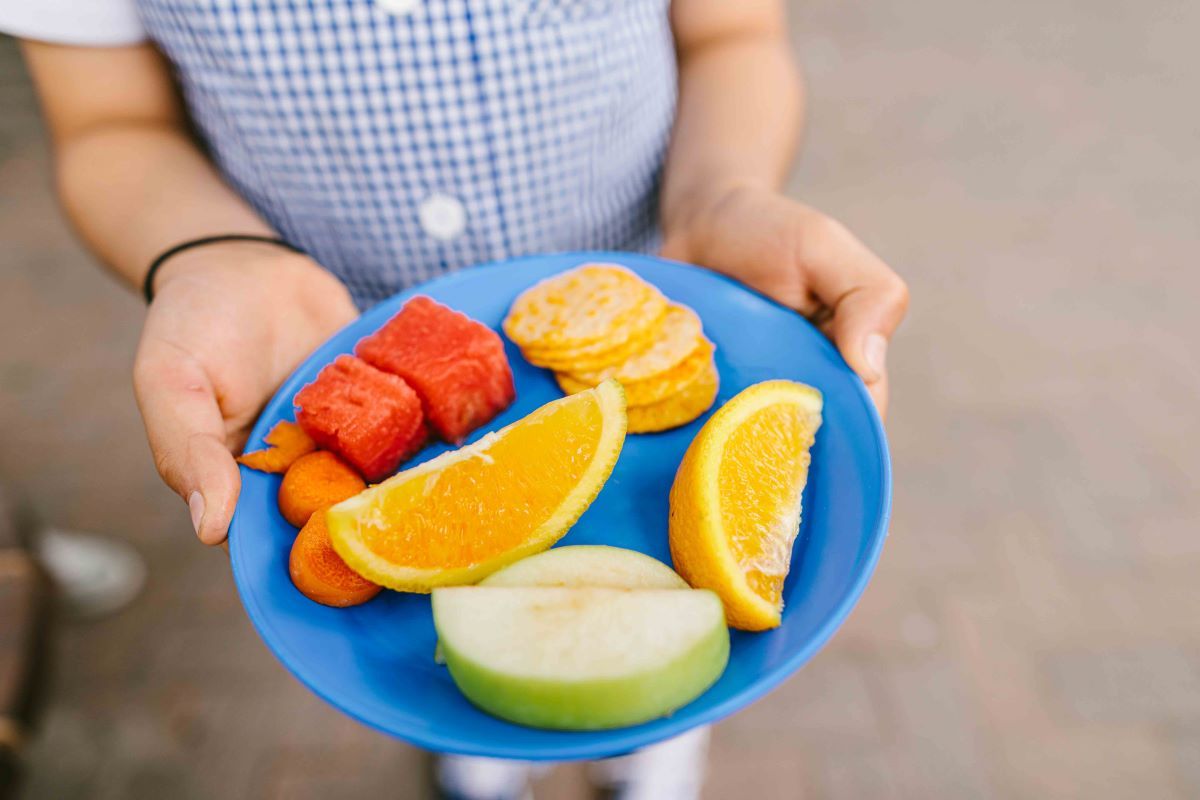 Seasonal eating refers to eating fruits and vegetables that are "in season" or at the peak of their freshness and flavour during a specific time of year.
It is encouraged to try to eat fruits and vegetables when they are grown seasonally, rather than all year round. This is because local seasonal produce is typically more nutritious, fresher and more cost-effective.
There are many benefits to eating 'seasonally'
Better Nutrition
Food has the greatest nutritional content at its peak ripeness. If it is grown and delivered to the supermarket in the same season, it will provide the maximum amount of nutrients the produce has to offer.
Cheaper
It is usually cheaper to eat seasonally. Seasonal produce requires less travel time, and therefore lower transport costs. Seasonal produce is also more likely to be on special because there is more supply reaching the supermarkets!
Tasty and fresh
Seasonal produce is typically fresher and more flavoursome. This is because the conditions to grow the produce are optimal, which ensures quality produce.
Have you ever been strawberry or cherry-picking? The fruit you pick for yourself always seems to be juicer and sweeter. This is why!
So how do I know which fruit and vegetables are in season?
Seasonal produce will most likely be on special, as there is an abundance of produce due to high supply. This is a good rule when understanding which fruits and vegetables are in season, plus it's great for our wallets!
I have created a seasonal fruit and vegetable guide for your ease – feel free to print it out and keep a copy when you go shopping.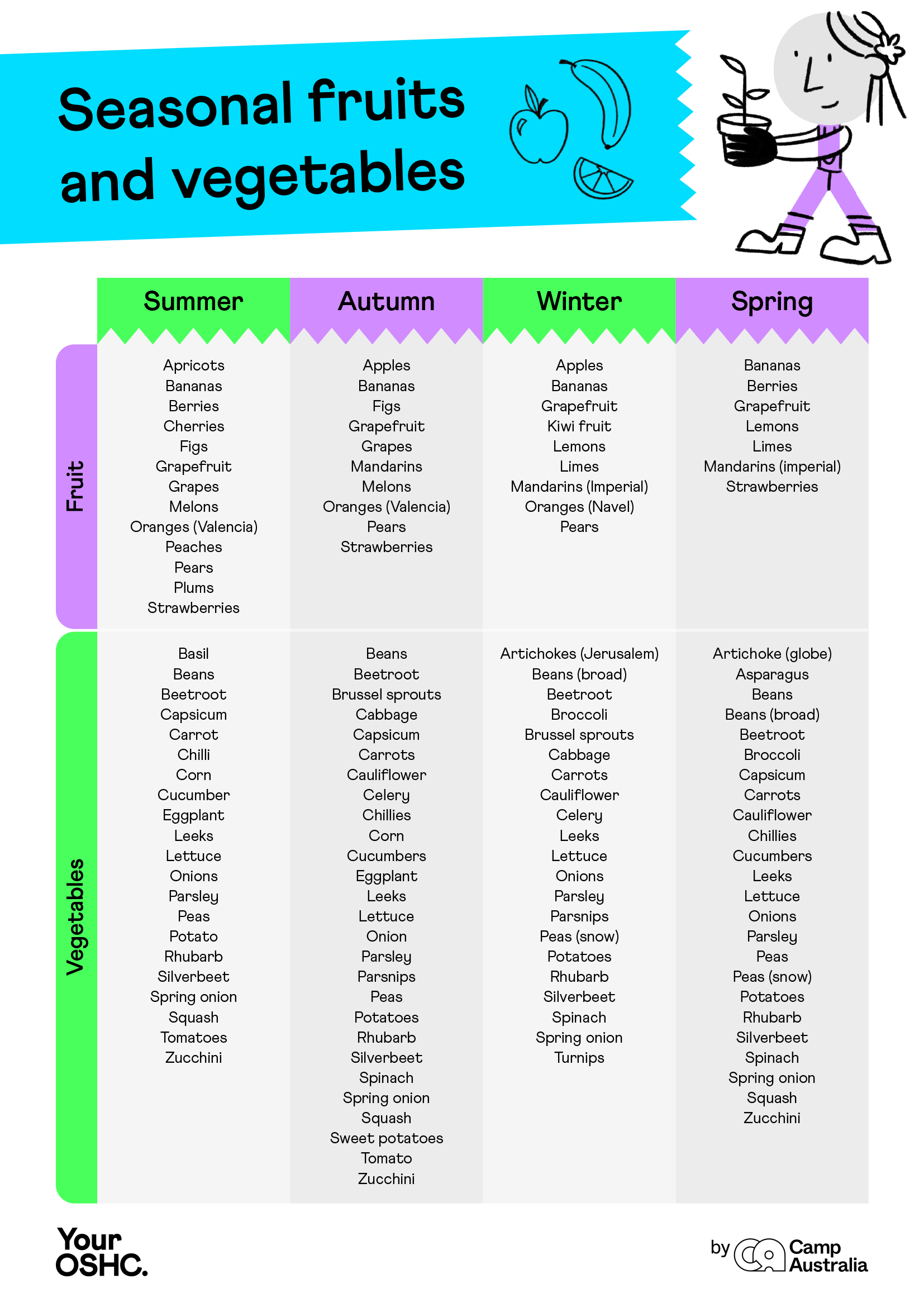 Sustainability
Eating locally grown produce uses less fuel and energy to get the produce from farm to plate. If the fruit and vegetables you eat are grown locally and in season, it means there is less of an environmental impact!
But why can I buy fruit like berries all year round?
As we know, many fruits and vegetables are available to us all year round. This is because we import produce from other countries. We also import produce from other states within Australia. The northern states across Australia grow a range of tropical fruits due to their warm climate. Fruits and vegetables travel from the other states and countries to our local supermarkets for us to enjoy!
There's nothing wrong with enjoying delicious produce all year round. In fact, I encourage the consumption of fruit and vegetables above anything else.
It is just something to be aware of when you do your weekly shop! Many price labels of fruits and vegetables at our local supermarkets will have an "Australian Grown" sign, which indicates that the produce was grown and shipped in Australia. If it is grown in Australia, it is more likely to be seasonal and can reflect less of an environmental impact on the transport of the fruit and veg!
Looking out for the Australian grown sign along with knowing which fruits and vegetables are in season sets you up for eating seasonally!
What about frozen vegetables?
Frozen vegetables are often picked in their optimal conditions and snap-frozen for our convenience. This does not typically erode the nutritional value. This means that frozen vegetables are just as nutritious as fresh vegetables. Not only are they just as nutritious, but frozen vegetables are also a great option for those wanting to save money. Frozen vegetables are more affordable than fresh produce and are already prepared for cooking.
Many fruits and vegetables are grown across many of our seasons, which means their nutrition and cost remain the same throughout the year.
Some examples include:
Banana
Pears
Mandarins
Strawberries
Beans
Capsicum
Beetroot
Carrots
Cucumbers
Lettuce
Onion / spring onion
Peas
All things considered, it is best to enjoy a wide variety of fruits and vegetables every day. Including seasonal, affordable, and downright delicious fruits and vegetables in your diet has a range of health benefits!
Aiming for 5 serves of vegetables and 2 serves of fruit each day helps with achieving good fibre intakes for a healthy gut. It also helps with intakes of helpful micronutrients like Vitamin C, A, and E which are essential in reducing inflammation, maintaining a healthy immune system, and supporting other bodily functions.
I hope this guide was helpful in introducing seasonal eating into you and your family's lives.
Remember to encourage children to get hands-on in the kitchen for your chance to feature your recipe in our latest cookbook, The Experimental Cookbook: https://bit.ly/cooking-comp.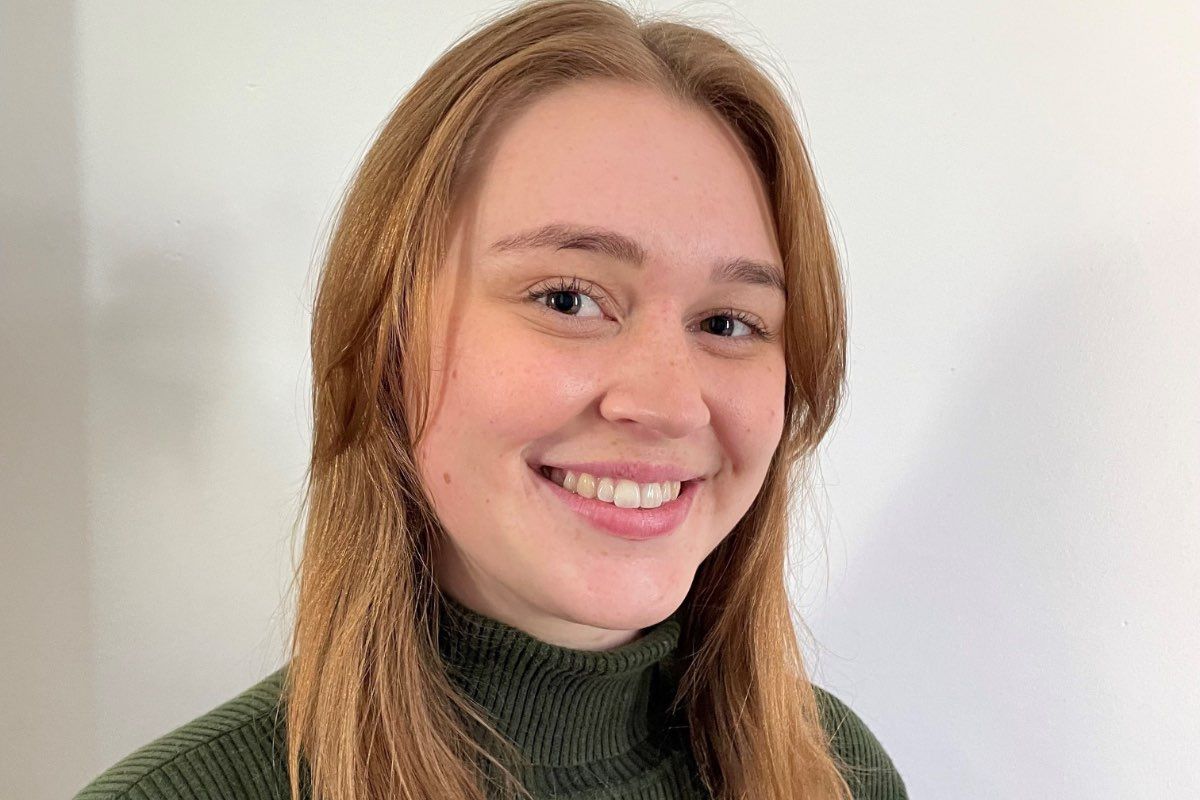 Kelly Bramble is an Accredited Practicing Dietitian who is passionate about providing realistic, meaningful, and personalised nutrition advice to her clients, whilst maintaining a non-diet approach. She encourages a lifestyle free from fad-diets and conflicting health information. She believes that sharing knowledge and education is one of the most important factors in achieving healthy eating and lifestyle outcomes for people.