Wake up. Coffee. Get the kids ready. Eat. Make sure the kids eat. Pack lunches. Tantrum #1. Kids still aren't ready. Get in the car. Tantrum #2. School drop-off. Get to work.
Sounds familiar? Or at least a distant memory before working from home and online school became the norm.
Managing this sometimes-hectic routine can be a lot, which means eating well can easily become a low priority. When we put healthy eating low on our priority list, it can create unhealthy behaviour that impacts other elements of our lives, like sleep, activity, and mood.
Let's discuss why maintaining healthy eating habits is important for you and your family's daily routine.
What are 'healthy eating habits?'
Eating enough food to meet your energy levels
Incorporating nutritious and sustaining meals across the day
Following a routine like breakfast, lunch, and dinner
Including occasional snacks in between meals
Why is healthy eating important?
Setting good routines for your children
Managing hunger levels and feelings of fullness across the day
Reducing overeating
Reducing undereating
Teaching children about the importance of nourishing our bodies
Healthy eating habits involve nourishing our bodies with food at regular and consistent times throughout the day. It's different for everyone. However, it likely means eating:
Breakfast
Lunch
Dinner
Occasional snacks in between meals
I have recently shared a blog post that showcases the importance of fuelling your body with food, but I wanted to discuss what it means to implement and maintain healthy eating habits to meet your energy needs.
Our bodies require a baseline amount of energy to support our day-to-day activities. A good way to manage our energy needs is to make sure you eat in the morning, at lunchtime and in the evening.
Tips for following a sustainable healthy eating routine
Try to incorporate a carbohydrate, protein, and fruit/vegetable source with every meal to support macro and micronutrient intakes
Choose whole grains like oats for breakfast – they help you feel fuller for longer, which means you can feel energised across the morning.
Try to prep your meals ahead of time – making big batches of lunch and dinner can help with managing stress around dinner time and helps with eating within a set routine.
Find snacks that you actually enjoy – muesli bars, homemade yoghurt bark, fruit and nut mix, homemade muffins, etc. this will help with setting a good routine to enjoy delicious snacks every day
Planning your meals, albeit time-consuming, can help with supporting a healthy eating routine across the week
Healthy eating routines and feeling hungry
Eating nutritious food in a routine can help regulate our bodies feeling of hunger and satiety (feeling full).
By implementing a healthy eating routine that provides sustenance at regular times throughout the day, your body will be better able to manage hunger and feelings of fullness. Many factors impact our hunger levels and feeling of fullness, like stress, age, body type, exercise, and activity levels. In saying that, implementing a healthy eating routine is one of the best ways to support your hunger regulation.
Managing your hunger through a healthy eating routine ensures you are not undereating nor overeating across your day.
Just say you usually eat three meals a day - one day you happen to skip breakfast. Your body will likely feel depleted because you have missed a time where you would usually nourish your body with food. But you don't notice because you are busy with work, life, school, and afterschool activities. Come lunchtime, your starving, so big lunch it is, and then later, reasonably sized dinner.
Then after dinner, you find yourself a little bit irritable, your tummy rumbles, and you wonder why. So, you reach for a snack, your tummy is saying "I'm hungry!!!, feed me!!" It's late in the night and those magnums in the freezer are looking so good right about now. So, you have one…. or two.
Skipping meals can mean that you reach for an energy-dense snack, which over time can create a problem with overeating. Otherwise, you don't get the magnum, and you go to bed hungry. Besides the fact that it's not a nice feeling anyway, getting up and getting going the next morning just becomes even harder, the pressure builds, you're rushing again, breaky gets skipped, and the cycle repeats.
The Healthy Eating, Dietitian Approved Cookbook has been prepared by Accredited Practicing Dietitian, Kelly Bramble. There are options for breakfast, lunch, dinner, dessert and snacks.
Implementing healthy eating habits, like a nourishing and sustaining breakfast, can help avoid unhelpful food choices. Don't get me wrong, I think an after-dinner snack can be a part of your healthy eating routine. However, it is when you haven't nourished your body across the day, that the possibility of overeating in the evening can become problematic.
What are the barriers to creating a healthy eating routine?
Stress – a huge culprit! Experiencing stress can impact our ability to feel hungry. When we are stressed, our body can go into a fight-or-flight mode, which suppresses our appetite. Minimising stress levels is important for hunger regulation.
Diet culture – another huge culprit! How many of you have been told that intermittent fasting is the best way to lose weight? Way too many I bet. When we choose to restrict food without consulting a health professional, it can create negative behaviours that can affect you long term. Don't ditch breaky because someone's uncle's sister told you it was a good idea.
Lack of inspiration Not feeling inspired to make a nutritious meal can be a significant barrier to eating in a healthy routine. Especially when you are required to meet your own and everyone in your family likes and dislikes with food. Finding inspiration can be difficult. When exploring new recipes, it's a good idea to get the family involved to see what everyone likes. Including your kids in this routine supports their autonomy and control over what they're eating.
The Healthy, Easy, Dietitian Approved Cookbook
I've created a family-friendly recipe book to have under your wing that includes nutritious and delicious recipes that don't cost you an arm or a leg. They are simple, dietitian-approved recipes so you know they can support your family's needs. Download the Healthy Eating, Dietitian Approved Cookbook now.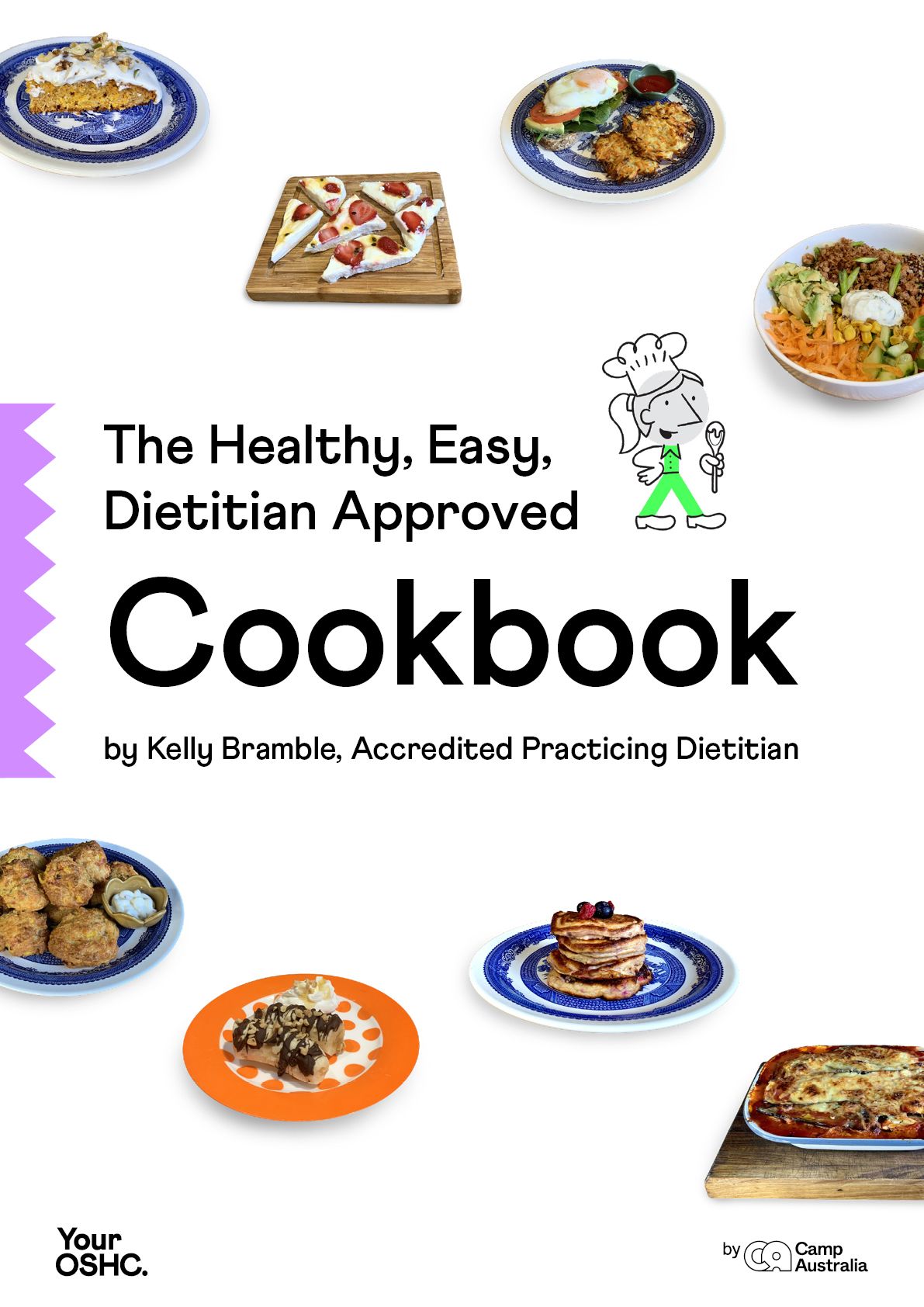 Implementing a healthy eating routine filled with good habits can help show your children what it means to nourish your body. Eating good food consistently supports you and your family's ability to live healthy and sustaining lives.
If you would like to get creative in the kitchen with your own recipe, enter The Experimental Cookbook competition. Entries close 30th August 2021 so get your cooking hats on now!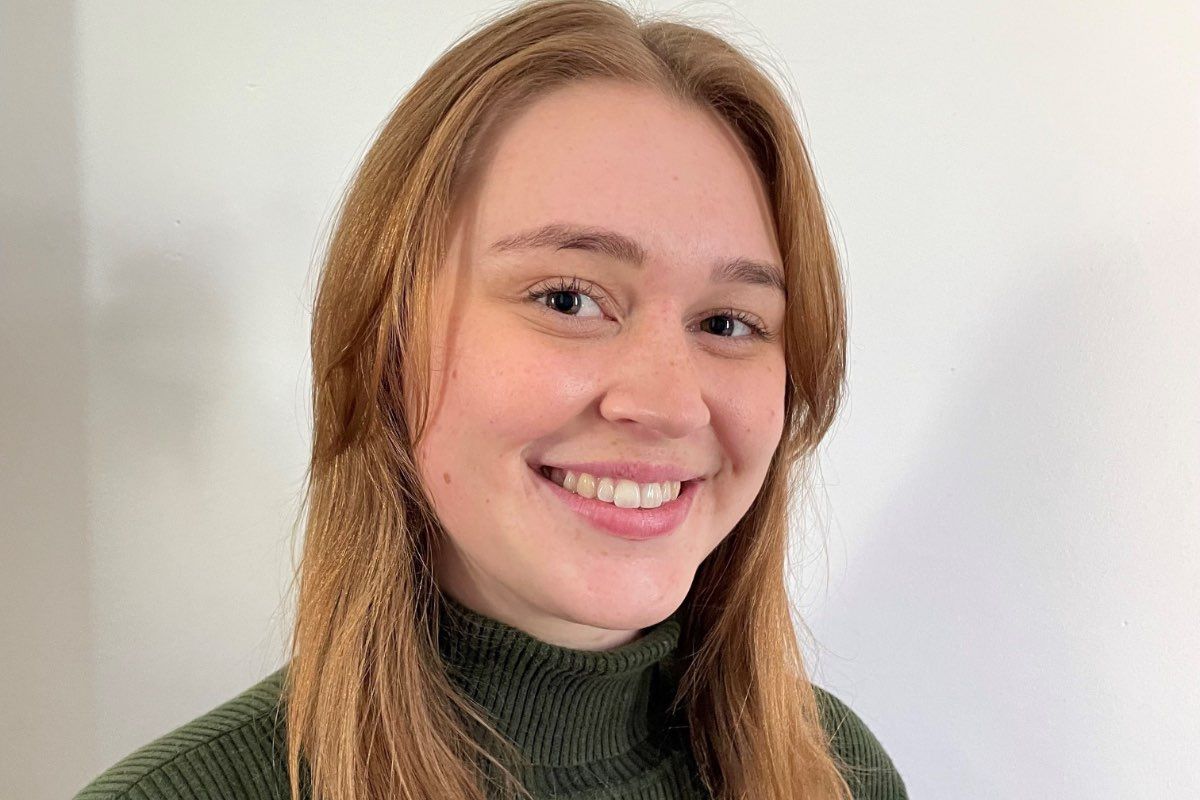 Kelly Bramble is an Accredited Practicing Dietitian who is passionate about providing realistic, meaningful, and personalised nutrition advice to her clients, whilst maintaining a non-diet approach. She encourages a lifestyle free from fad-diets and conflicting health information. She believes that sharing knowledge and education is one of the most important factors in achieving healthy eating and lifestyle outcomes for people.