Keeping the kids busy and entertained can be a tricky task - especially in the longer summer holidays. There are only so many new ideas you can come up with yourself for at-home activities during the holidays.
Luckily, at Rocketeers, we're experts in keeping children entertained all day long and have plenty of ideas to share. Here are some of our favourite holiday activities for kids.
School Holiday Entertainment Ideas for Kids
1. Creative Painting
Of course, you can dust off the normal paint brushes and encourage your kids to get creative, but what about adding a new approach to artistic expression?
Instead of paint brushes, use other items to craft your designs and see what new effects you create. Hands, feet and fingers are fun ways to paint. Cotton wool balls are great for fluffy or soft looking pictures, while cotton buds are great for detail. Make shapes out of sponges or potatoes for fun with different images. Fix bubble wrap or mesh from fruit bags around a rolling pin and see what patterns you create. Leaves and twigs are also great options for making unique prints.
2. Bake-off Competition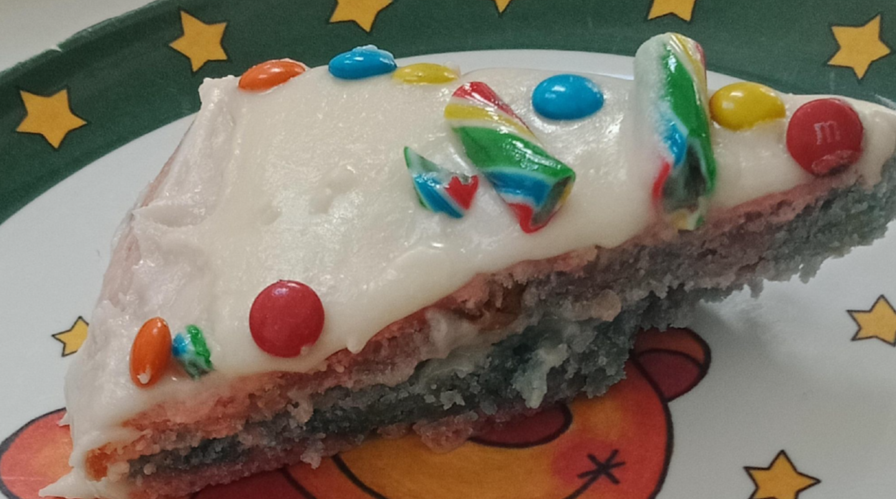 Add a twist to standard baking activities by creating scorecards for shape, colour, smell and taste. Make it less competitive by having everyone follow a different recipe - such as using different flours and flavours for cakes or pizzas. That way you're judging the recipe, not the chef!
Baking always works well when the recipe doesn't take long to assemble and is ready to eat quickly.
Another idea is to turn it into present making for family or friends. If it's the Halloween, Christmas or Easter holidays, try themed decorating too.
Here's a recipe to get you started:
Banana Bread Cupcakes
These cupcakes can be cooked in a microwave!
Serves 24
Ingredients:
2 cups of self-raising flour
¼ cup of sugar
4 ripe bananas
Reduced fat milk
1 tablespoon of honey
Method
Mix all ingredients together Microwave from 2 – 3 mins (depends on how powerful microwave is)
Yum!
For other baking ideas, here are some recipes created for The Experimental Cookbook.
3. Crafting and Construction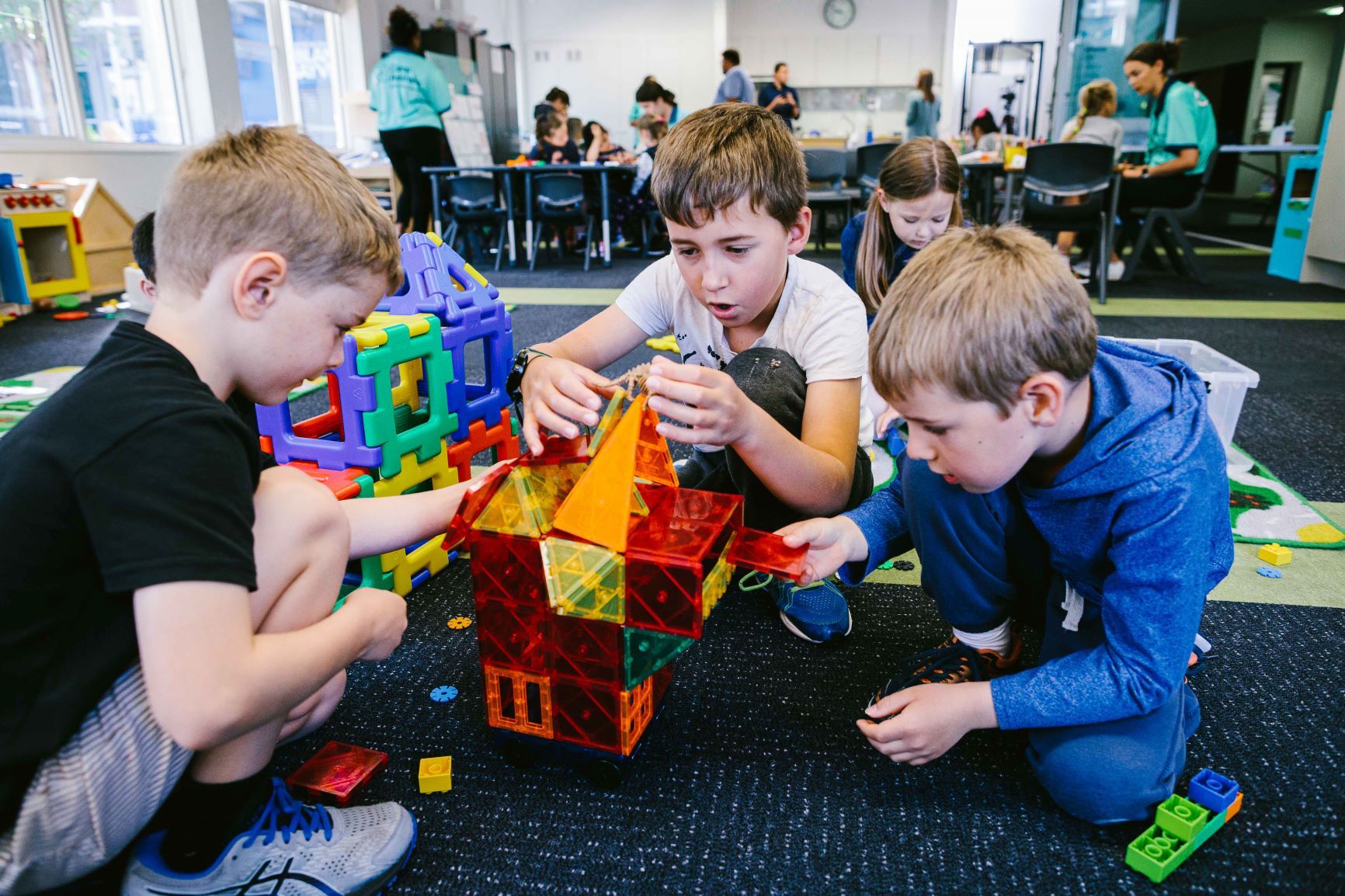 If your children enjoy sewing and storytelling, make puppets and then put on a show. Alternatively, collect some big stones, paint shapes or objects on them. When they're dry, pick stones at random and use what's painted on them to make up a story as you go along.
For kids who are more about building than storytelling, challenge them to make something specific out of your junk, like a whole village or a futuristic robot. Maybe you can tie it in to toys they already have so they can use it in their everyday games.
Also consider something they can use in their bedroom - like a dreamcatcher, new cushion cover or a mosaic to hang on the wall.
4. Theme Days
This option may take a little more prep but always goes down well. Theme an entire day around a particular topic, character or event.
One of our favourite options is superhero day, where children think about who they know that makes a big difference to someone else's life, and enjoy games based on their favourite TV and movie characters.
Alternatively, draw their attention to important global topics, like sustainability with an eco-friendly day. Count how many times you see plastic on a walk, see how you can get around without a car or start a vegetable patch.
5. Outdoor Skills and Entertainment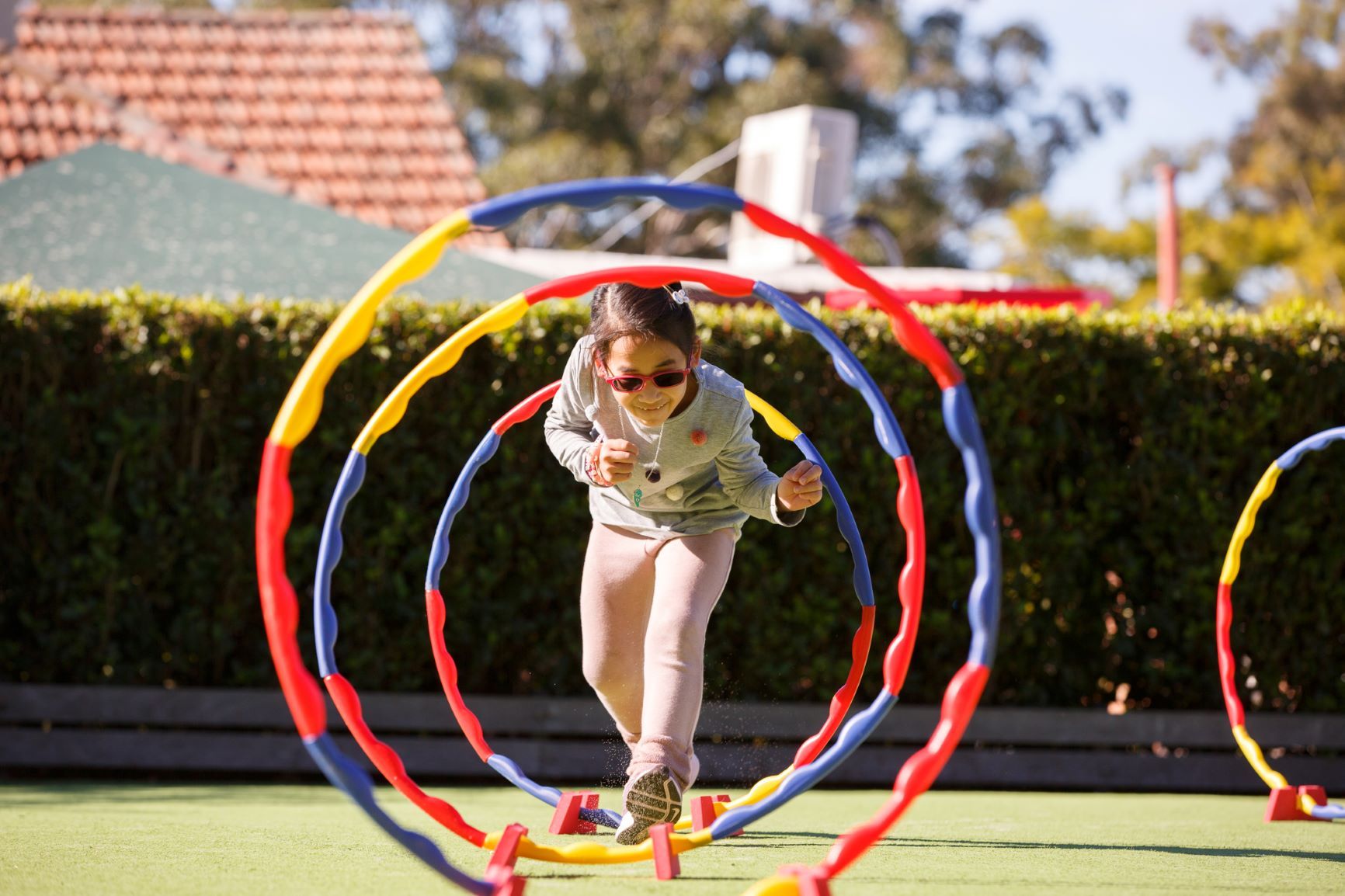 Little ones sometimes need extra entertainment even when they're outside. Challenge everyone to read a map or give geocaching a go. Younger kids may enjoy building dens or gathering wood for a bonfire. If your children aren't too squeamish, lead a bug hunt and write down what you find.
For creative children, have them collect things as they go to make a story out of later - they can start developing the tale as they find items to include. Alternatively, give them a camera. Have them take photos of specific items you're likely to find or stick to a colour theme.
Local council-run parks with water splash facilities or bigger water parks if you have one close by are fun for hot days. The nearest beach or lake is another good choice. Even in your own garden or local park, you'll be surprised how long you can keep children entertained for by starting a game of tennis, building a home-made outdoor obstacle course or taking a bike ride.
6. Holiday Programs and Special Activities
You're not limited to the entertainment you can provide. On rainy days, try museums and galleries which often have holiday-specific options. An aquarium is a great space to cool down. There are also lots of activities organised especially for the school holidays - think circus skills workshops, martial arts, gymnastics and pottery painting in local recreation centres.
Even better, multiple providers run school holiday programs at various locations around Australia and include these types of excursions in their plans. Typically, there are a mixture of in-house activities (where the focus is on sports, science, music, art and heaps more workshop activities) and adventures (excursions to fun and educational attractions).
You don't have to be at work to take advantage of holiday clubs either - they are about providing access to lots of fun activities that aren't always easy to organise at home.
Rocketeers School Holiday Programs
At Rocketeers, we have loads of experience running school holiday and vacation care programs at locations across Australia.
Not only do we offer a lot of fun, we tailor our program to the interests of the children at each individual site and make sure there's a wide variety of experiences. Our activities are designed to develop key skills, like social interaction and communication.
You can sign your child up to multiple Rocketeers locations, or just the one that's closest to your home or workplace. We start early and finish late – we're here to suit your schedule. You can also use your Child Care Subsidy (CCS), if eligible, to reduce the cost during the school holidays.
Check for your nearest Rocketeers location on the Camp Australia website, call our team on 1300 105 343 or contact us if you'd like to know more.