There has been a shift in our everyday lifestyles, due to COVID-19, which has caused children to spend more time indoors and disconnect from the world around them. With lockdowns across the country, including exercise restrictions, children experienced more time in front of a screen, and less time being physically active outside. But now, with life returning back to some form of normality, it is a timely reminder to embrace the benefits of nature and outdoor activities for the overall wellbeing of children.
Why Is Nature Important for Overall Wellbeing?
Over the past decade, the benefits of connecting children to nature have been well documented in several scientific research studies and publications. Collectively, this research outlines that a child's social, emotional, academic and physical health is positively impacted when they have things to do in nature outside.
How to Connect Children with Nature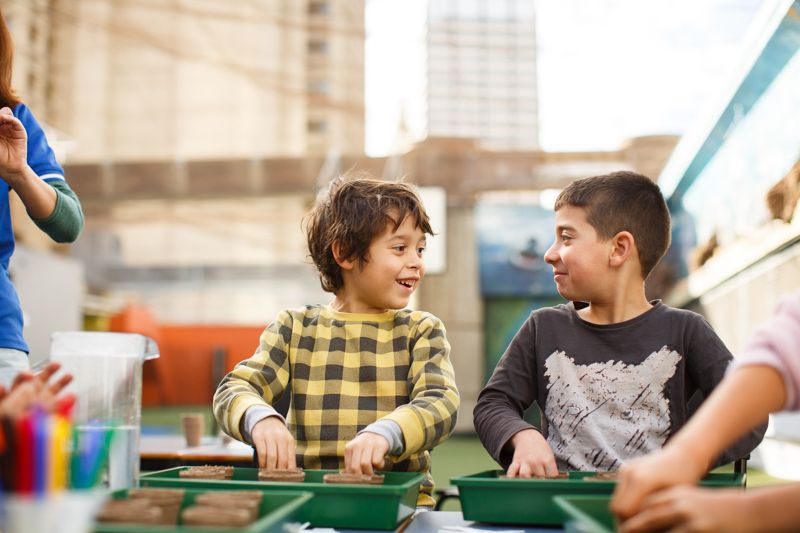 There are many ways in which you can support your child's connection with nature and have a complete outdoor experience. Simple outings, like going to a local park, a reserve, or a national park and taking a leisurely walk or nature hike can still deliver fantastic benefits to both you and your children.
Another way is to let your child get dirty! It might be something you'd prefer your child not to do, but letting them jump in muddy puddles, building forts, looking for bugs and worms and picking up sticks, leaves, rocks and pinecones, allows their senses to be stimulated by the textures, sights, smells and sounds of the natural world.
Other ways to promote outdoor activities is to play games or do tasks with your children, things like outdoor games such as cricket, football, tennis or basketball, birdwatching, gardening, planting vegetables or going on scavenger hunts together.
Doing a variety of different outdoor activities with your child regularly can have a vast range of positive outcomes for them. Research and studies show that these benefits can include creativity, problem-solving and intellectual development. Children in schoolyards engage in more creative forms of play while using the oval, or garden areas (Kellert, 2005). Connecting with nature increases a child's ability to focus and enhances their cognitive abilities (Wells, 2000), including their academic performance (American Institutes for Research, 2005).
A range of studies on nutrition has shown that children who grow their own food are more likely to eat fruit and vegetables (Bell & Dyment, 2008) and to show a higher level of knowledge about nutrition (Waliczek & Zajicek, 2006), lastly, children are more likely to continue healthy eating habits throughout their lives ([Morris & Zidenberg-Cherr, 2002](Morris & Zidenberg-Cherr, 2002)). With COVID-19 also having made an impact on mental health, nature presents scenes, sounds and textures that capture children's attention which can lead to reduced levels of stress, anxiety and fatigue.
How to Embrace the Benefits of Nature
Start by making a list to embrace the benefits of nature. What natural spaces do you have around your home that is available to you? Do you have a park within walking distance? A national park with hiking trails that you can easily reach by car, bike, or public transport?
Is there a space in your backyard where you can start a vegetable garden? Once you have an inventory of the natural spaces available to you, take a look at your calendar and see when you can schedule some regular outings with your child in the outdoors and watch their health and wellbeing soar!
In Outside School Hours Care, nature is incorporated into the experiences delivered for children. To learn more visit https://campaustralia.com.au/your-oshc and https://campaustralia.com.au/rocketeers.